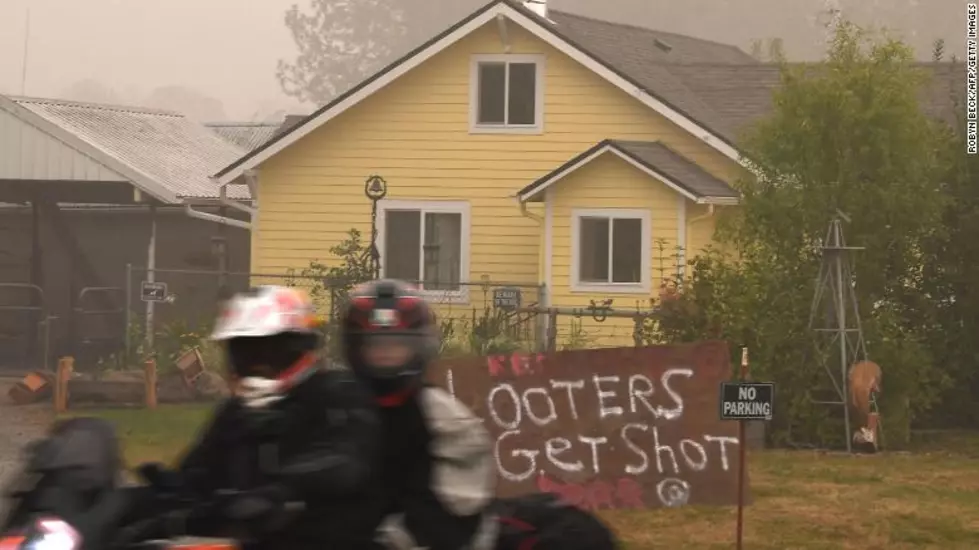 Oregon Residents are Illegally Stopping Fire Evacuees at Gunpoint
Getty Images
Clackamas County Sheriff Craig Roberts said several people in the county, in efforts to "protect property," had been conducting armed checkpoints, stopping cars they didn't recognize. Roberts said bluntly, "The first thing I'd ask them to do is please stop that. It is illegal to stop somebody at gunpoint."
For those who have previously engaged in this sort of behavior, the sheriff's office has stated it has already reached out to "a number of them." Many of the people reentering the area were going back to retrieve their personal belongings. Roberts said, "The last thing I want to see is anything tragically happen because somebody is overreacting to something."
Dispatchers have received a 400% increase in calls out of the county for suspicious people since the fires began. Most of the calls were unfounded, though a small number of arrests have been made. The detailed nature of the offenses committed was not revealed nor was there any elaboration on the number of arrests made.
Most of Clackamas County is under an evacuation order as at least five wildfires are burning in the county including the major Riverside and Beachie Creek fires. But some residents living in the those evacuation zones aren't leaving their homes and instead are staying to "defend" their property.
Residents have crafted homemade signs lining wire fences warning looters that they would be shot.
A Clackamas County Sheriff's deputy was placed on leave this week after he was seen on video telling someone, "Antifa mother-[expletive] are out causing hell, and there's a lot of lives at stake. And there's a lot of people's property at stake because these guys got some vendetta."
As of this writing, none of the deputy's claims have been independently or officially verified.