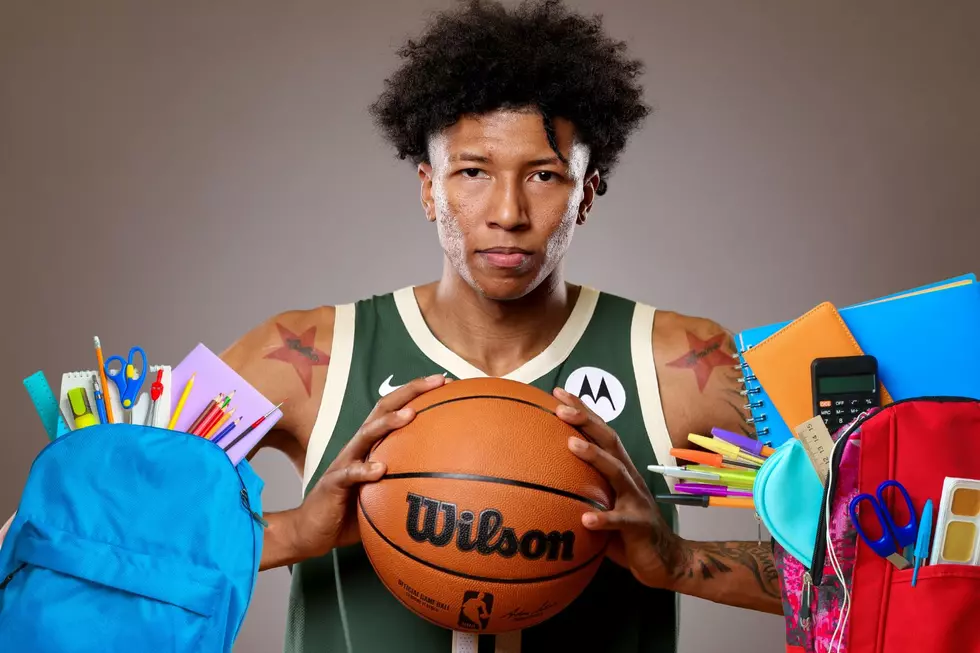 NBA Star Giving Backpacks To Hometowns Kids In Yakima Saturday
Canva-Getty Images
"When you're in a position to have gotten so much, the gift at this point is giving back.- Paul Stanley"
Words to live by, and it is great to see NBA star and former Yakima Valley College basketball player MarJon Beauchamp return home to do just that. He is returning this Saturday August 20th to give out backpacks to kids in the Yakima area. All students are invited to come down to the OIC Henry Beauchamp, Jr Community Center starting at 11am.
You can grab a free backpack with some school supplies, free food, and even free haircuts. Make sure you come early because it is expected to be really busy.
The address for the event is:
815 Fruitvale Blvd.
Yakima, WA 98902
Phone: 509-248-6751
Fax: 509-575-0482
MarJon Beauchamp has been in a giving mood after getting drafted 24th overall by the Milwaukee Bucks. One of the first things he did was buy his mother a new house and posted about it on Twitter.
I think it is amazing he keeps coming back to help out the community that he calls home. It is little known that he didn't get any large Division 1A college offers to play, so he came back to Yakima Valley College and the rest is now history. Going from an unknown Yakima Valley College player to 24th in the NBA draft is an amazing achievement. However, it is more amazing to me that he is returning to help the community that helped make it possible.
Seattle Seahawks Game Images from the 1980's
A collection of images from the Seattle Seahawks seasons in the 1980's.
The 100 Greatest Sports Legends in Washington & Oregon History
Whether they were born here, grew up here, went to college here, or played professionally here, these are the athletes you can't forget if you're from the Pacific Northwest.