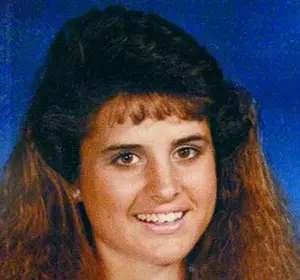 Murder of My Childhood Friend Still Unsolved 31 Years Later
Rik Mikals
I grew up in the small town of Clarkston Washington which is right next to Lewiston Idaho. You might know the place, it's a small town of about 7,000. A big blue bridge separates the two states at the confluence of the Snake and Clearwater Rivers.
I got the shock of my life when a friend of mine was murdered on a summer night in 1990.
My family only lived a few blocks away and I actually dated the victim's older sister in junior high and my sister was best friends with the victim.
Her name was Toni Ann Tedder and sadly after 31 years her murderer has never been found or brought to justice.
If you've been watching the specials that focus on cold case stories, Toni's case has been featured but still, no clues or leads have been found after all these years.
Toni was just 18 years old when she was stabbed through her heart as she lay asleep in the family's front room. Toni and her three other sisters were in the house at the time.
The weapon of choice was a filleting knife.
Clarkston Police and detectives from the Washington State Patrol investigated the case and still after 31 years, they still have no new information or leads in the case.
There have been a lot of theories surrounding Toni's death with one theory saying that perhaps she was an unintended victim. It's been thought that the murderer went to the wrong house and killed the wrong person.
According to reports from the Police, the knife was wiped clean so no DNA was recovered.
One suspect was targeted but released as they had an alibi which was later recanted by an ex-girlfriend.
The case remains open after all these years and having been childhood friends with the Tedders, it still makes me sad when I think of Toni.
She was fun and very athletic, the traits I remember best about her.
The case was reexamined a few years by authorities and you can read details about that here. 
At this writing, the case is still open but I hope someday my dear sweet friend Toni will find justice in her passing and she remains in the hearts of those that knew her.
Here Is How To Blur Your Home On Google Street View
TIPS: Here's how you can prepare for power outages