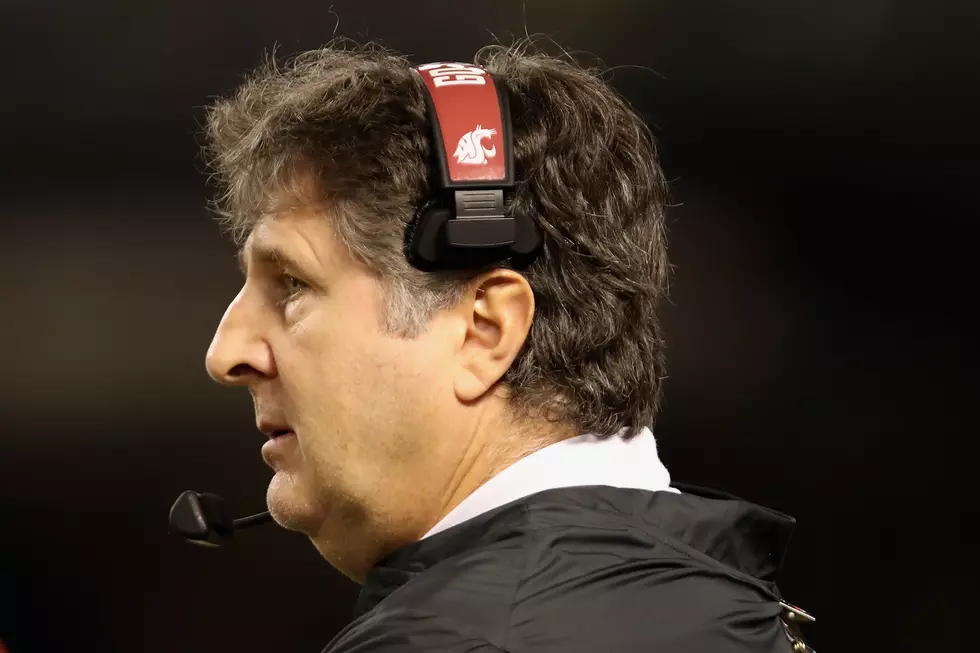 Multiple Sources: Leach Bolts WSU for Mississippi State
Getty Images
Multiple sources, ranging from ESPN to Mississippi State themselves, are reporting WSU Head Football Coach Mike Leach is the new leader of the Bulldogs.
After being involved (as always) in coaching change rumors in 2019, Leach had agreed to a rollover of his WSU deal that would have kept him in Pullman through 2024. But then the MSU job stayed open after their coach, Joe Morehead, was fired following their Music City Bowl loss to Louisville.  He'd been involved in some controversy with some academic and behavioral issues at MSU after two seasons.
Sources say Leach informed his WSU staff Thursday morning about the move. No word if any players knew prior to the move, or if they were told before the news broke.
 ESPN reports two years ago Leach was close to landing the Tennessee job before another candidate was chosen. Now the Cougs will begin a search for his replacement.