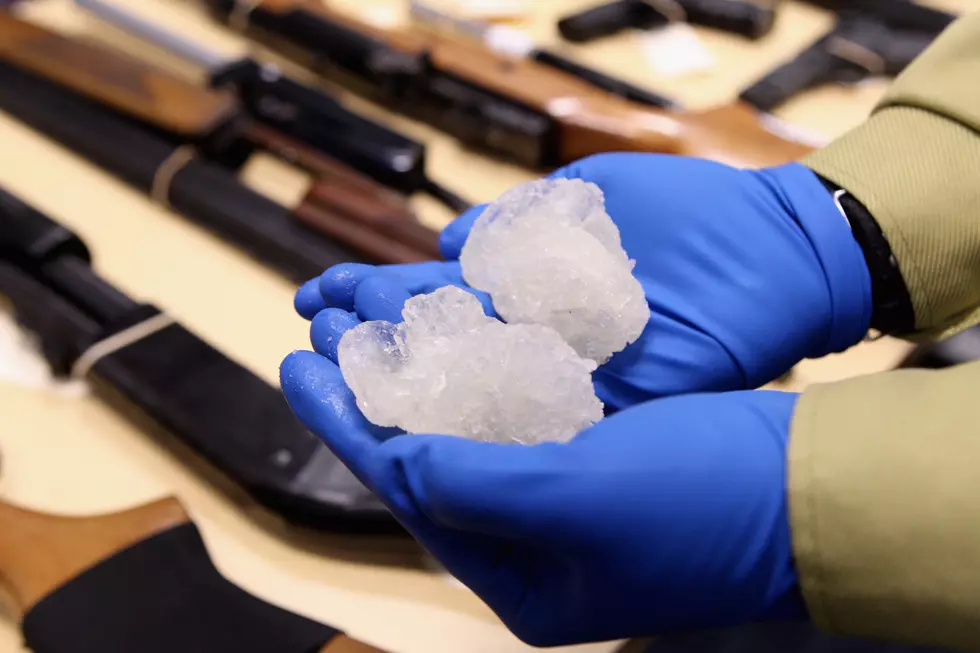 Move Over Opioids, Meth Faster Growing Killer in WA, OR
(Getty Images)
We're hearing so much about the so-called Opioid crisis, or people who die from misuse of prescription drugs, such as Oxycontin, and Oxycodone. While this remains a serious issue in Washington and Oregon, meth levels and deaths have risen faster than any other drug-related cause, especially over the last 3-4 years.
According to state drug tracking data, just over 10 people per every 100,000 die in WA due to opioid abuse, and that rate has stayed about the same for the last ten years or so. But by the same period, meth related deaths per 100,000 have risen from 1.4 to 6.5.
Oregon and Washington officials say since  laws were passed to curb stockpiling of drugs containing pseudoephedrine (the key ingredient in meth) the number of home labs has plummeted from the thousands to just a few hundred. Oregon requires prescription for Sudafed and others (since 2006), in WA you've had to buy from pharmacist over counter and show ID for some time now.
But now those home labs have been replaced by much purer Mexican cartel meth. Oregon and Washington drug task forces say it's not hard to make the link from local and regional busts to massive meth industries in Mexico. The drugs have been hidden in some very surprising ways, even being found inside vehicle tires and paint cans, according to The Seattle Times.
 Oregon officials, including those with the Blue Mountain Enforcement Narcotics Team, say the deliveries and transportation of meth into Oregon and Washington is almost done daily.
Observers and critics say the difference between the opioid and meth crises' are that government officials have a fall 'guy', they can sue drug companies who make the narcotics for hundreds of millions of dollars. But you can't really 'sue' a Mexican drug cartel. That's why it's easier to drum up the opioid crisis.