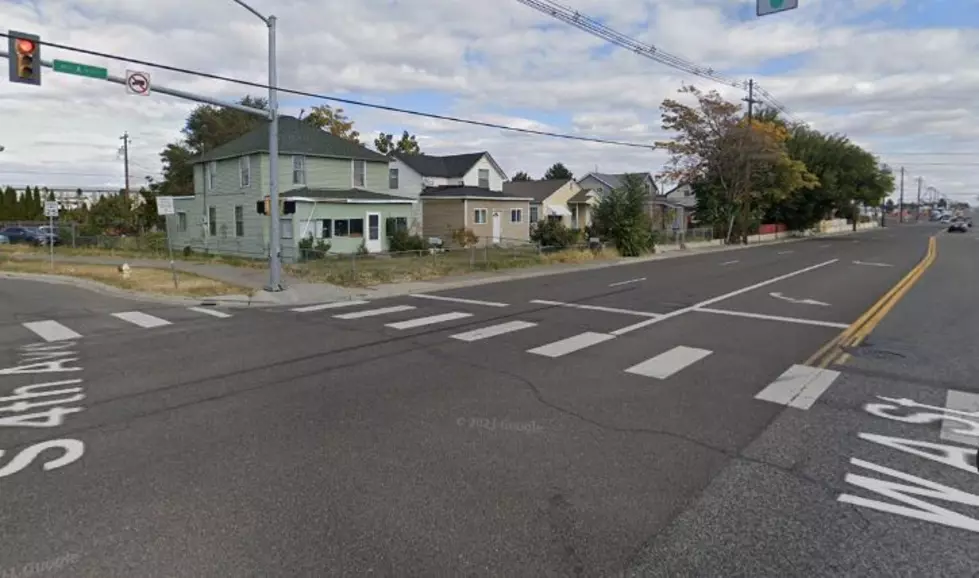 Motorcycle Rider Dies in Pasco Crash Tuesday Afternoon
Intersection where fatal crash occurred (Google street view Pasco)
Pasco Police say a 21-year-old man died from his injuries following a car vs. motorcycle crash in Pasco. This image is where the two vehicles came to a rest following the crash.
 Accident occurred in the intersection of 4th and "A" street.
Police were called to the intersection around 4:30 PM Tuesday afternoon, for a report of a car hitting a motorcycle.
According to reports, the motorcycle was traveling in the area of the intersection with it hit what police said was a red sedan.
PPD did not release specifics of what led up to the crash, we don't know whether the rider was on 4th. or A street, or if either of the vehicles pulled out from the intersection.
PPD says a pregnant woman in the car was treated for minor injuries.
The rider was taken to an area hospital but later died from their injuries.
No other details have been released, the name of the rider is expected shortly, as relatives have been notified.
KEEP READING: Scroll to see what the big headlines were the year you were born