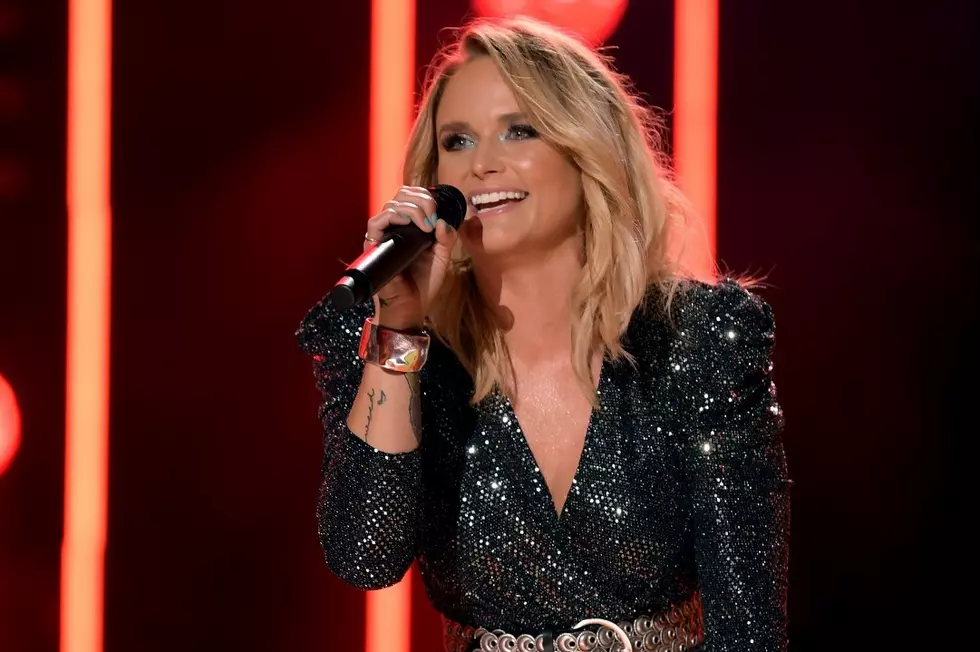 Miranda Lambert Teases New Album Coming This Fall
Jason Kempin, Getty Images
Miranda Lambert says a new album is coming this fall, and expect it to showcase "a whole new energy."
In an interview with the Chicago Sun-Times ahead of this weekend's LakeShake Festival, the superstar spoke about everything from women in country music to Pistol Annies to her new album, which will coincide with her fall tour.
"I would call it old Miranda, but a Miranda at a whole new level, if that makes any sense," Lambert describes of the forthcoming project — her first new music since the acclaimed 2016 double release The Weight of These Wings.
"It's not going to be love song overload or anything like that," she says with a laugh — a hat tip to her young marriage to husband Brendan McLoughlin, whom she wed in early 2019. "I made a career on being a rock 'n' roller and I think fans are going to hear that throughout. And yeah, there is this vibe of being happy that goes through this album. I am really, really happy."
She's Back! Miranda Lambert Is Really Back!
Lambert isn't kidding when she says new music is reminiscent of what led fans to her in the first place. During her 2019 CMA Fest headlining set, the country-rocker debuted a new song called "Locomotive" that is as aggressive in tempo as hits like "Kerosene," but less vengeful in its lyrics.
"'Cause I'm sweet tea sippin' on my front porch sittin' / While my hubby fries chicken and I'm picking these strings / I've been down on my luck but I ain't given up / Well I totaled his truck but he loves me just the same / Oh he gives me wings, oh he gives me wings," she sings in the chorus.
A formal release date for her next album has not been shared.
On June 21, the LakeShake Festival will feature an all-female lineup of country performers, with Lambert and Pistol Annies headlining the night.
"I mean, these women have given me so much fuel personally and professionally and creatively," Lambert says. "It can be very hard to be stuck in the middle of a whole lineup of dudes."
See Inside Miranda Lambert's Amazing Rural Estate
See Miranda Lambert + Brendan McLoughlin on the ACM Red Carpet