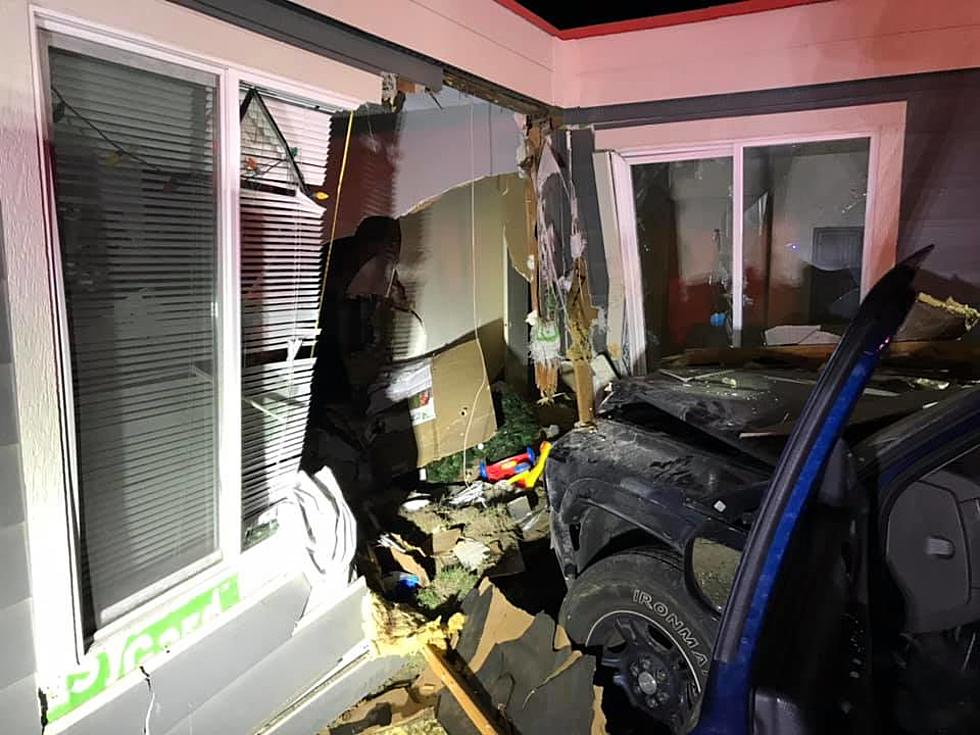 Woman Flees Kennewick Police-Crashes into Apartment [PHOTOS]
Credit: Kennewick Police Department Facebook Page.
A woman crashed her Dodge Durango into an apartment complex Friday night & now faces criminal charges.
57-year old Lori Christensen is charged with eluding after Police attempted to pull over her blue Dodge Durango.
For safety reasons, Kennewick Police opted NOT to chase the Durango.
Minutes later, Christensen crashed the vehicle between two apartments. Officers were unable to get Christensen out of the wreckage.
The Kennewick Fire Department was brought in to extract Christensen from the wreck. It was determined that no one was home in either of the apartments.
No one was injured.
Christensen is charged with Attempting to Elude a Police Vehicle and possibly DUI.
Police remind you to NEVER get behind the wheel after having any alcoholic beverages. Do yourself a favor and call a friend, an UBER, or cab. Often, our judgment is altered after enjoying a beverage or two, or more. Be responsible and make responsible decisions. Do NOT get behind the wheel. You'll put others in danger as well as yourself.
This incident could have been tragic.
Check out the KPD Facebook account below.
What Are the Signature Drinks From Every State?
UP NEXT: See how much gasoline cost the year you started driving