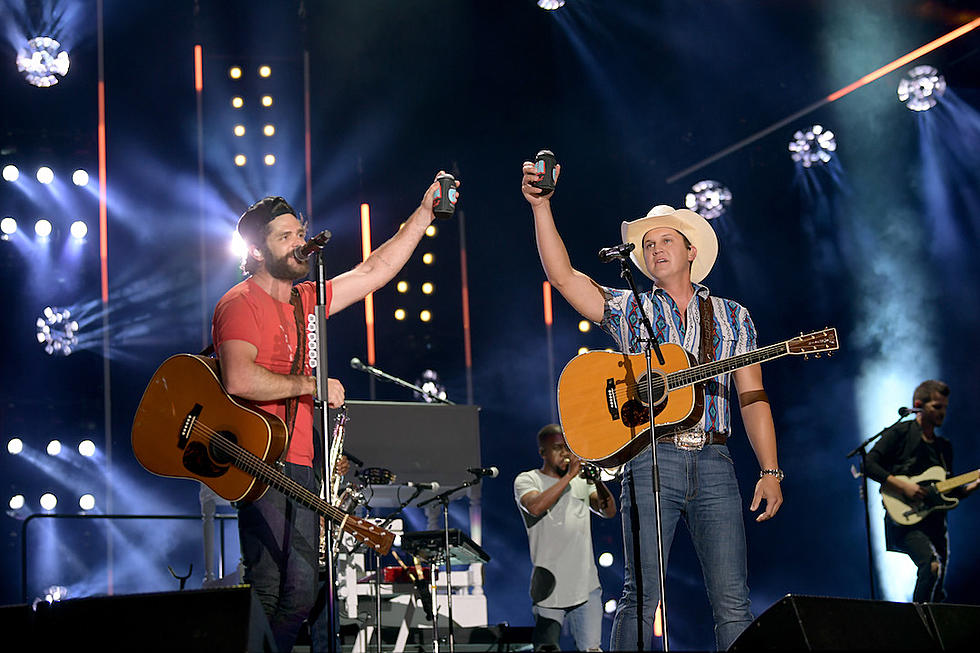 Jon Pardi + Thomas Rhett's 'Beer Can't Fix' Is a 'Full-Circle' Friendship Moment
Jason Kempin, Getty Images
Thomas Rhett and Jon Pardi may sometimes make different kinds of country music, but they're good buddies who bond over their mutual love of songwriting. "My man!" Pardi said of Rhett backstage at CMA Fest 2019, adding, "Me and Thomas go back to the long-hair days."
The two are so close, in fact, that Rhett asked Pardi to lend his vocals to "Beer Can't Fix," a song on his most recent album, May's Center Point Road. Pardi says the uptempo, fun-loving song, which the pair also performed onstage at Nissan Stadium during CMA Fest, was a perfect choice for the two singers.
"He sent me two [songs], and we decided to sing "Beer Can't Fix" because it's an anthem. It's a no-brainer," Pardi explains. "For two male artists to sing together, I think it's perfect. It's about, you know, 'Time to drink a beer!' It's fun."
For Pardi and Rhett, performing the song together in a stadium was an important moment. They first met as "two songwriters figuring out who they're gonna be in country music," Pardi recalls.
"I would say it's full-circle for me and him tonight, to walk out on Nissan and sing, for the first time ever, this song together," he adds. "I think it's cool.
"And, we have short hair now," Pardi jokes.
While Rhett's music sometimes leans more toward genre-blending sounds, Pardi's stays in the realm of fairly traditional country. That doesn't mean the two musicians don't admire each others' styles, though, Pardi adds: "It's two different kinds of styles, but hey, we're playing music together. We're living the dream," he points out.
"I think it's just really cool that I can be walking out on Thomas' stage, because Thomas is killing it right now, and he's just awesome," the singer relates. "Like I said, there's a big respect for both of us. And he's got a horn section now?! Super jealous. Just that whole coming together as two artists is a big deal for me."
Unforgettable Thomas Rhett Moments
Thomas Rhett's Best Live Shots