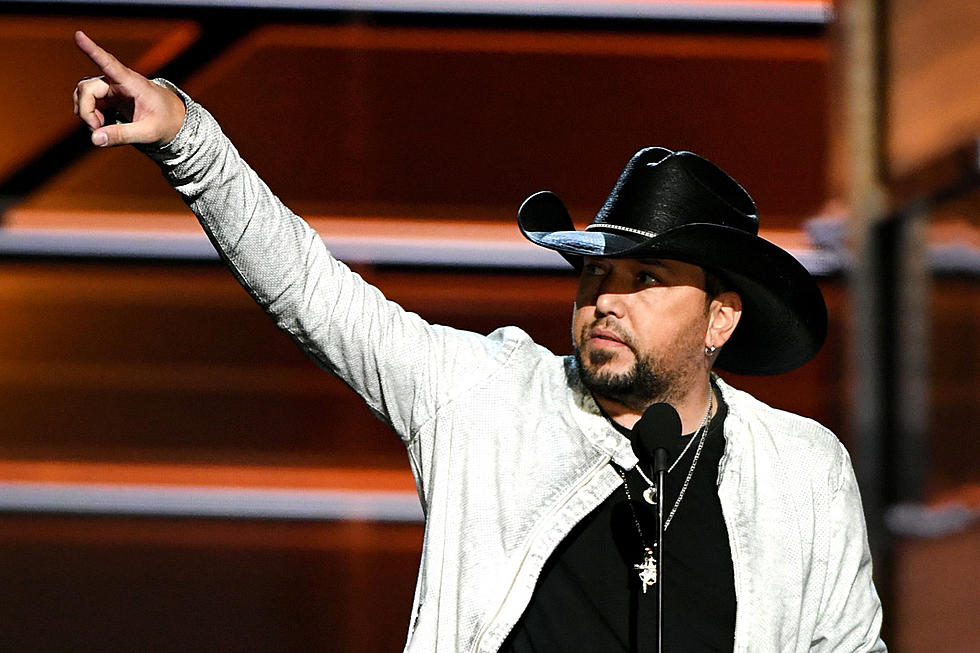 Jason Aldean Wins Entertainer of the Year at 2018 ACM Awards
Getty Images
The win comes after a tough year for Aldean, and he acknowledged that in his speech. Wife Brittany was wiping away tears as her husband made his way to the stage to accept the award.
He thanked members of his record label and team before turning to his family, honoring his wife and "my three good luck charms at home, Keeley, Kendyl and Memphis. I love you guys," he said. Aldean offered words of support for the victims of the Route 91 Harvest Festival shooting in a tribute that opened the ACM Awards with Miranda Lambert, Maren Morris, Luke Bryan and Thomas Rhett.
"It's been a rough year and I just want to say thanks to everybody that reached out to us and showed us love and support over the last six months. It mean the world to us," he continued as the crowd cheered. "To my Route 91 people, you guys are in my heart always and we love Las Vegas. Vegas strong, baby — thank you so much."
The "Fly Over States" singer was nominated for the night's highest accolade alongside Garth Brooks, Bryan, Chris Stapleton and Keith Urban. He was also nominated for Male Vocalist of the Year.
See the Best Moments from the 2018 ACM Awards!
See the Best Photos from the 2018 ACM Awards
Meet ToC RISER Devin Dawson