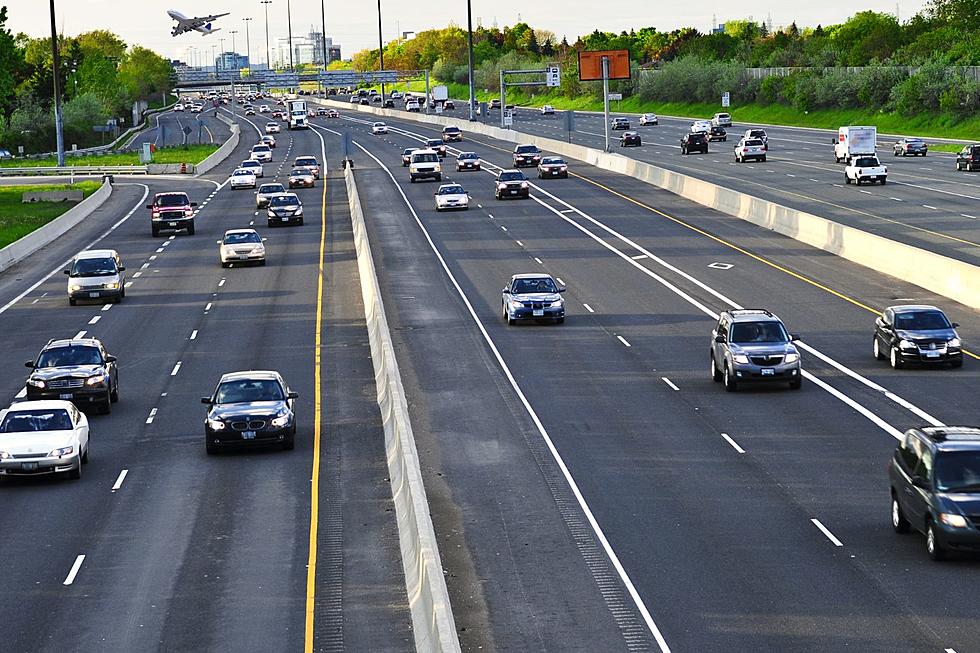 WA Drivers, Know What a Gore Point Is or It Could Cost You $411!
Canva-Getty
Do You Know What a Gore Point Is?
If you do not know what a gore point zone is, then how do you expect from getting the $411 ticket?
Washington State Gore Point Zones
Do you know exactly what a gore point is and how that phrase matters on Washington State roads? Washington State Trooper Thorson posted a video on Twitter asking if people know what a "gore point" was. You see them most likely every day while your driving and if you cross it you can get a huge ticket if seen by a police officer. How big you ask...up to $411 for that fine alone!
What Exactly is a Gore Point Zone?
Go to Wikipedia, and it says a gore point or "gore (nose in modern British English) is a triangular plot of land as designated when a road forks at the intersection with the second road, or merges on and off from a larger one." The term comes from the old word gār which means spear or point. On Washington roads, it is the point where two roads merge. The gore point is designated by long white lines leading to the merge point of the two roads shaped like a large white spear. According to Washington State law RCW 46.61.150, you can not cross the white lines into the gore point.
Washington State Law RCW 46.61.150
Technically, there are two different laws you could be breaking if you cross the gore point entering a freeway or anytime when two roads merge. You can be charged with RCW 46.61.150 - Driving on divided highways or a lesser fine of WAC 308-100-130 - unsafe or improper lane travel. The lesser charge can carry a fine of $124, but if they write you up for "driving on divided highways" the fine is much more.
.RCW 46.61.150 states"No vehicle shall be driven over, across or within any such dividing space, barrier or section, or median island, except through an opening in such physical barrier or dividing section or space or median island, or at a crossover or intersection established by public authority."
According to Pudget Sound blogs, State Trooper Krista Hedstrom confirmed the ticket for "driving on divided highways" is $411 for that infraction. Police have the discretion to choose which law to write you up for and might be inclined to write the bigger ticket if you were driving dangerously entering a freeway.
The Colors of Lightning You See in Washington Skies Mean...