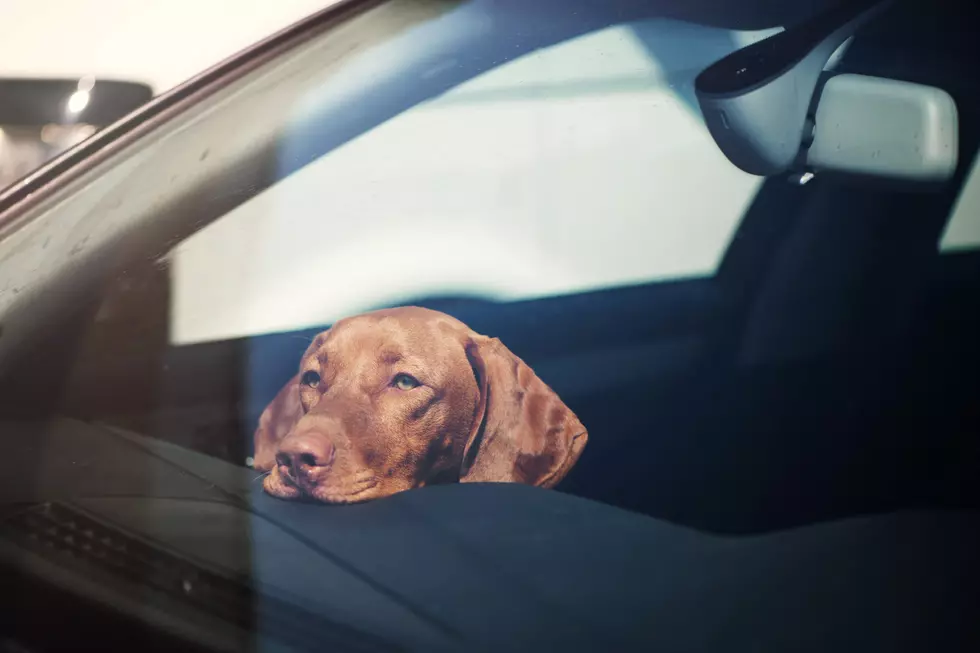 Is It Illegal in Washington To Smash a Window To Rescue an Injured Dog?
Ablozhka
Should You Break A Window To Save An Animal In Need?
One thing I can't stand is when people leave their dogs in the summer heat in their vehicles with windows rolled up in the sweltering heat.

If you are like me, I know you want to go over the break the window. There have been studies after studies that state babies and animals alike on a 100-degree day inside a car can boil the brain. It's a deadly thing for babies and it should be a concern for a dog owner as well.
Most dog owners are responsible but we've all encountered those owners who don't seem to care.
The Animal Legal Defense Fund Is A Great Resource For Questions
Those are the dogs we want to spare from harm and when we see them locked in a car it upsets us all.
Washington State Does Have A Distinct Law Concerning Dogs Locked In Cars
Our first instinct is to walk over and smash the window to free the animal but that's when it legally gets a little dicey.
Believe it or not, you can't just walk up and break the window, at least not in the State of Washington.
According to the Animal Legal Defense Fund, only eight states — California, Colorado, Indiana, Massachusetts, Wisconsin, Florida, Ohio, and Tennessee — have "Good Samaritan" laws that allow any person to break a car window to save a pet. Alabama and Arizona have bills pending.
In Washington State, according to the website and law, only public officials such as law enforcement and humane officers can legally break into a car to rescue an animal
(Arizona, California, Delaware, Illinois, Indiana, Maine, Maryland, Massachusetts, Minnesota, Nevada, New Hampshire, New York, North Carolina, North Dakota, Oregon, Rhode Island, South Dakota, Vermont, Virginia, and Washington).
The crazy thing is in the states of New Jersey and West Virginia, not even a law enforcement officer can break a window to help an injured animal.
The good news in Washington State, you can call Animal Control and the local Police to come to rescue the animal in distress.
I hope you never have to do that but when it comes to an animal in distress, sometimes you need to do whatever it takes to save the life of an animal.
RANKED: Here Are the 63 Smartest Dog Breeds
Does your loyal pup's breed make the list? Read on to see if you'll be bragging to the neighbors about your dog's intellectual prowess the next time you take your fur baby out for a walk. Don't worry: Even if your dog's breed doesn't land on the list, that doesn't mean he's not a good boy--some traits simply can't be measured.
LOOK: Here Are 30 Foods That Are Poisonous to Dogs
To prepare yourself for a potential incident, always keep your vet's phone number handy, along with an after-hours clinic you can call in an emergency. The ASPCA Animal Poison Control Center also has a hotline you can call at (888) 426-4435 for advice.
Even with all of these resources, however, the best cure for food poisoning is preventing it in the first place. To give you an idea of what human foods can be dangerous, Stacker has put together a slideshow of 30 common foods to avoid. Take a look to see if there are any that surprise you.