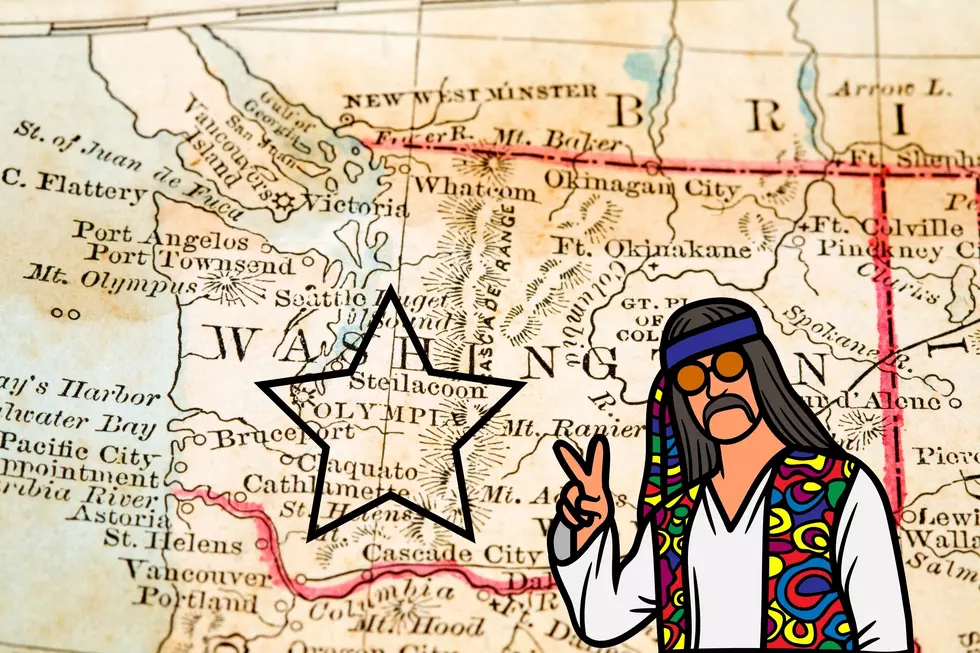 Yes, "Hippies" Hang Out in This Small Washington State Town
canva
Where Do All The "Hippies" Hang Out In Washington State?
My wife is from Oregon and she's definitely a free spirit. Hippies can be a stereotype but it also can mean a person that's chill and laid-back and we've all known those types of folks before.
Washington State's Most "Hippie" Town Will Surprise You
It's easy to look at a state like Oregon and find some small "hippie" towns along its gorgeous shorelines but Washington State seems to be a bigger challenge.
On the east side of the state, we tend to be a little less "groovy" and I tend to place the blame on the lack of an ocean for our predicament.
It doesn't mean hippies don't exist in the Tri-Cities but if we are looking for the "hippiest" town in Washington State, I think you'll have to look to the eastside.
According to the website The Thrillist, they've selected Olympia as the "hippiest" town in Washington State.
Bellingham Was On Consideration As Washington's Most "Hippie" Town
Bellingham was considered on their list because of its locality to the Canadian border but the website selected Olympia for one specific reason.
The website says they selected Olympia because of Evergreen State College.
Evergreen State College is a liberal arts college that has a track record of being very innovative in its programs and is known for being a place where the coolest minds hang out.
According to the Thrillist website, Its major contribution to American higher education is being a school without grades which is pretty cool if you think about it.
Here is the breakdown of why Thrillist editors picked Olympia as the "Best" hippie town in Washington State:
That's right: In a precursor to the millennial "trophy for trying" mindset, this school encourages students to just come and learn, with no real quantifiable ways to judge them. Olympia is also terrifyingly close to Mount Rainier and its endless outdoor recreation. And despite the presence of state legislators and the lobbyists who love them, the pervasiveness of the student population gives this town a feel that's more beads than bureaucrats.
There is a difference between the school's undergraduate courses in which students have a lot of freedom to choose their classes. If you do their graduate courses, there are a lot more restrictions but Evergreen State College is a pretty free-flowing place.
Do you agree or disagree with the Thrillest choice for the "hippiest" town in Washington State or do you have a better choice? Let us know on our mobile app chat.
Stay with llamas in Port Angeles, WA
If you're looking for the ultimate getaway, look no further! This is your place! This large, pet-friendly vintage home has everything required for relaxation, beautiful views, and...llamas! Located 1 mile from Port Angeles, you can see the sights, hike, bike, & more. It's a heavenly hobby farm, with a pool, a sauna, a garden, & a pond.
27 Beautiful Breathtaking Pictures Of Painted Hills Oregon
Take a virtual hike into the Painted Hills of Oregon