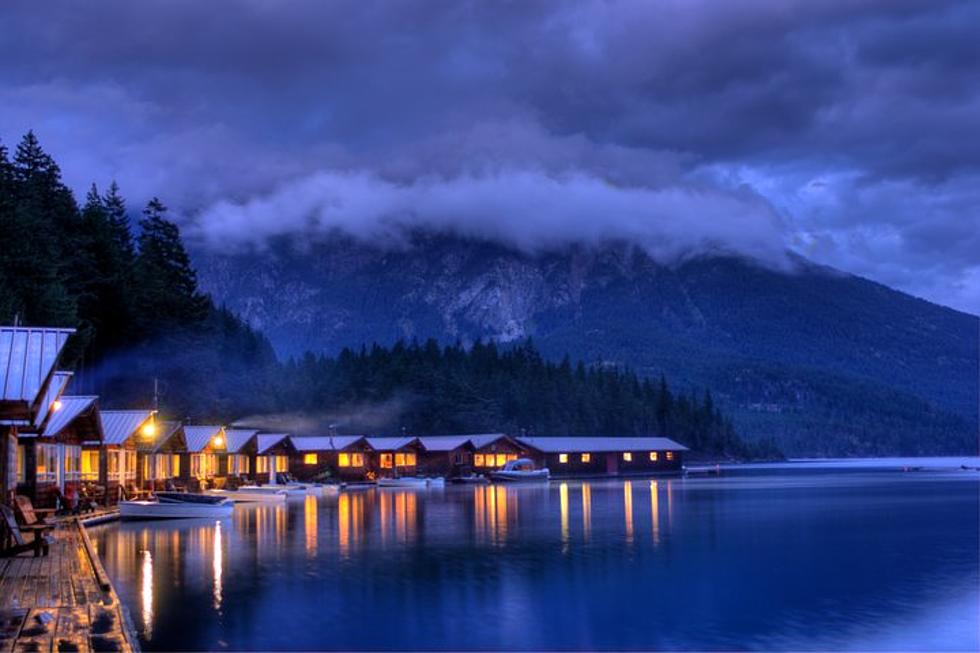 Unbelievable Floating Cabins in Washington State Make for Perfect Getaway
credit: ross lake resort
Book An Amazing Getaway To A Floating Cabin In Washington State
If you've been looking for your next adventure, how about one that involves a floating cabin?

Ross Lake Resort Has Been In Operation Since 1953
I've always liked the idea of living on a houseboat and now you can live that dream at a very cool resort in Washington State. I'm looking at these cabins for my anniversary.
The scenery looks breathtaking, can you imagine waking up and looking at the mountain as the first thing you see in the morning?
Get up and grab a cup of coffee while you enjoy a gorgeous sunrise. It sounds like the perfect way to relax after a long week of work.
I discovered the perfect place to escape to in Washington State and it's quite the resort away from most modern conveniences.
Rose Lake Resort was built in 1953 and is nestled in the heart of the North Cascade Mountains and is comprised of fifteen floating cabins and a marina according to the resort's website.
All of Ross Lake Resort's cabins are completely furnished and include kitchens, bathrooms, electricity, and hot and cold running water. Towels, bedding, tableware, pots, and pans are provided.
You'll have to bring your own food as there isn't a store or restaurant nearby. The resort has 4 different cabin styles to choose from according to their website. 
You'll be close to Mt. Baker and the Canadian Border on this adventure to Ross Lake recreation area in Northern Washington. There is a ferry and a shuttle ride to the resort making it even more of an adventure.
I was reading on the website that accommodations fill up fast but they have a waiting list that you can get on for the next available spot.
If you've ever wanted a truly unique vacation, this might be worth checking out. You can see more details on the resort here.
Experience this amazing real life bat cave in Leavenworth
Peek Inside This Real Life Bat Cave in Leavenworth, featuring an all-natural rock hot tub with a waterfall.
Deepwater Cabin on Water is Paradise Waiting for You
A secluded waterfront property on Lake Chelan awaits you! Amazing views are just what the doctor ordered. Bring your boat and enjoy the sparkling blue waters. Anywhere you turn, you'll experience a beautiful scene.
Cozy Coho Cabin Is Worth The Drive from Tri-Cities...
If you're looking for a rustic stay with unbelievable views of Skagit Bay, THIS is the place for you! Beautiful waterfront views are all yours with a wonderful comfy stay. This cabin can accommodate 3 people. Sightseeing, hiking, and more await you!