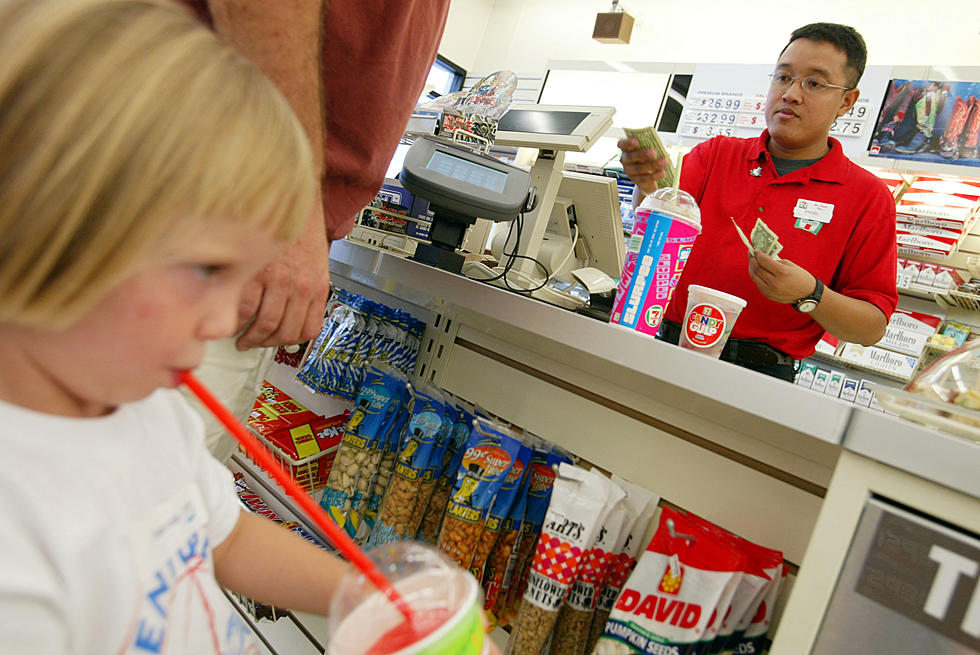 Famous Slurpee Kennewick 7–Eleven Store Is Shutting Down
Getty Images
It's a sad day in the Tri-Cities as the once proclaimed "King Of The Slurpees" 7- Eleven store in Kennewick is closing its doors.
I'm in the Facebook group All About The Tri-Cities and it's been posted that the much-loved 7-Eleven store is closing its doors.
Proclaimed Kennewick Slurpee King Of The World 7-Eleven Store To Close
If you remember, the store was proclaimed the Slurpee King Of The World back in 2007-2008 and it was once known for selling thousands and thousands of Slurpees a day!
How Is The Kennewick 7-Eleven Store Famous?
The Kennewick store is so famous that it even has its own Wikipedia entry and several articles have been written about the store through the years.
Here's what articles have said about the store:
Kennewick, Washington, is an area deemed the Slurpee King of the world! This is a crown that was given in the 2007-2008 period because more Slurpees were dispensed at Kennewick than anywhere else in the world!

You may be wondering why this was the case. Well, a wall full of Slurpee machines was installed so that the nearby high school football team could get their fix!

The owner of the store, Don Mariotto, said he had to double his supply of barrels in order to keep up with the demand.
If you have ever had a Slurpee at the Kennewick Store on Clearwater Avenue, you know what a treat it was.
It once had a massive bank of flavors and truly was amazing at how many flavors the store once had.
Why Is The Kennewick 7-Eleven Store Closing?
Many of the commenters are speculating the reason for the closure but no official word has been released by the owner or 7-Eleven.
It's been assumed the removal of the variety of Slurpee machines over the last few years and low sales are the reason.
According to the post on Facebook, the store is set to close its doors for good on December 17th.
If you want to reminisce and grab a Slurpee for old times sake, get in now because the "Slurpee King Of The World" will soon be a memory.
50 Famous Brands That No Longer Exist
Here are 50 of your favorite retail chains that no longer exist.
Beware of These 50 Jobs That Might Vanish in the Next 50 Years