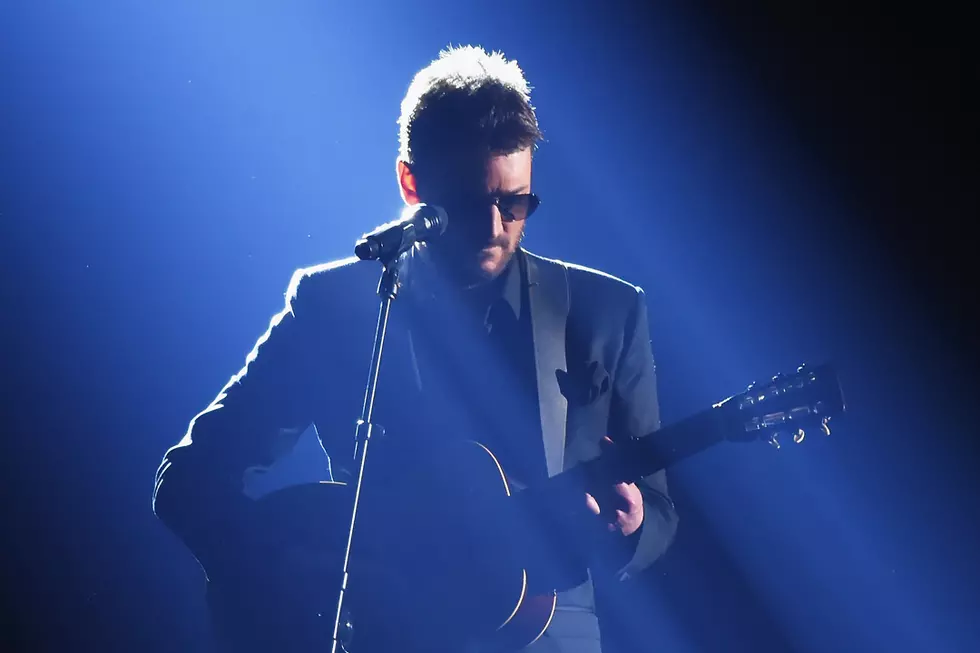 Eric Church's Best Live Shots [PICTURES]
Rick Diamond, Getty Images
North Carolina native Eric Church released his debut album, Sinners Like Me, in 2006, with Capitol Nashville; it's now certified gold. He dropped Carolina in 2009, and it eventually earned a platinum certification. Chief, from 2011, is certified three times platinum; The Outsiders, released in 2014, and 2015's Mr. Misunderstood are certified platinum.
He's the real deal, and fans know it.
Church's songs are a marriage of country and rock, and he does it better than anyone else. Songs such as "Drink in My Hand," "Springsteen," "Give Me Back My Hometown" and "Record Year" are part of the soundtrack to country fans' lives -- especially those in the "Church Choir."
To see Church live is to see him in his element. He doesn't hold back, pouring everything he's got into his performances. He's used pyrotechnics and an inflatable (and huge) devil, and he's utilized local high school choirs; yet he's also capable of captivating crowds with nothing but an acoustic guitar and his voice.
Even pictures of Church in concert show the vibrant energy and passion he brings to the stage; you can practically hear him singing, "Drink a little drink, smoke a little smoke." Click through the photo gallery below to see some of the best live shots of Church:
WATCH: You Think You Know Eric Church?