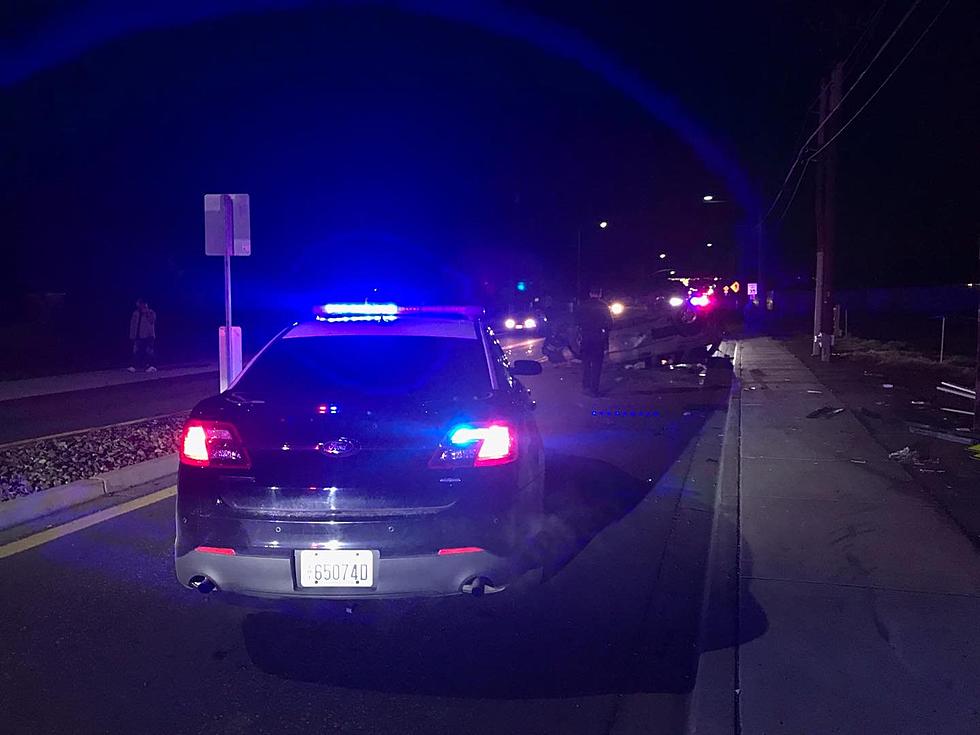 Drunken Gun-Toting Driver Rolls Car in Kennewick Roundabout
Rollover DUI crash site (KPD)
Alcohol and firearms do not mix well with roundabouts.
Kennewick Police arrest driver on multiple charges
Around 8:40 PM Thursday night, Police responded to a report of a single-car rollover at the roundabout at South Union and 19th Ave. in Kennewick.
Upon arrival, officers determined the 21-year-old man (no passengers) was driving south on Union when he failed to "negotiate" the roundabout, hit multiple street signs, then rolled his car. Sounds very similar to the roundabout rollover at 4th and Union a few days ago. That driver took out several street signs when he too plowed through the center of the circle.
   Driver found to have an illegal weapon
Police not only determine the man was under the influence of alcohol but later learned he had a firearm that he'd tried to hide on himself just before police arrived. Officers quickly learned he was not legally allowed to have the gun, so now he's facing DUI, and Ilegal Possession of a Firearm charge.
Fortunately, neither the driver or anyone else was hurt, and no other vehicle was involved.
LET'S GO: The most popular historic sites in America