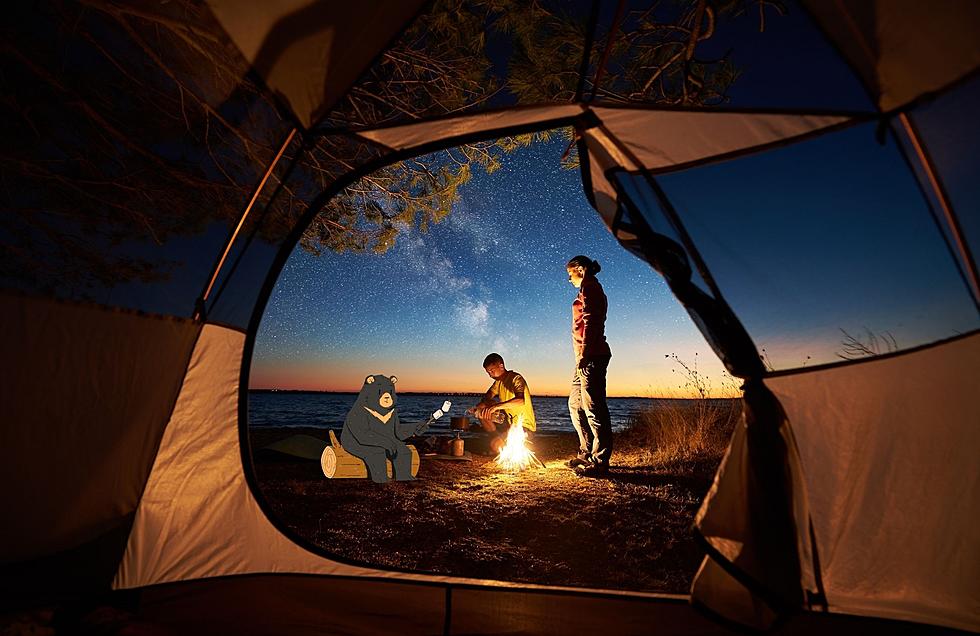 Camp For Free in Washington & Oregon In Dispersed Areas
Canva-Getty Images
What Does Dispersed Camping mean?
Basically, dispersed camping means, camping in a tent or a recreational vehicle outside of designated camping areas. No water, no electricity, no trash cans, no tables, no fire pits, and in most cases, no toilet. But, hey, it's free, so you get what you pay for, right? Well, actually you can't put a value on being in the great outdoors – it is so worth it.
Where is Dispersed Camping Allowed?
Dispersed camping is permitted on most BLM (Bureau of Land Management) land. You're allowed to camp on BLM land as long as it's not posted, "no camping" or "restricted", and typically it's free (some areas require a small fee per vehicle).
If you want to go where no one else is, then you'll want to find the road less traveled and look for a level spot, off the secondary roads. Most of these sites will not be marked and you can create your own area – just make sure it's flat and you're not blocking access. You will likely see spots where others have camped, which will make it easy, and the BLM crew actually prefers you try and use areas that have been camped on before - it protects the land.
How Long Can I Camp For Fee?
You can camp up to 14 days in the same spot for free. Anything longer is not permitted and if you want to camp for more than two weeks, you'll need to move outside a 25-mile radius of the previous location. Make sense? If not, just click here for the rule explanation. Simply put, the government doesn't want you to take up permanent residence on public lands (that's only allowed in the city of Seattle – just kidding).
What Other Rules Are There for Dispersed Camping?
If you pack it in, you pack it out. There is no excuse for leaving trash and other debris behind. Leave-no-trace has detailed rules and 7 principles to follow to help protect our natural lands.
How Can I Locate Dispersed Camping Areas in Washington & Oregon?
There are literally thousands of acres of public land where you can camp and the Bureau of Land Management has an organized search page for Washington, Oregon, and other states. Warmer weather is in sight and now is the time to set your sights on the perfect dispersed campsite.
5 Amazing Private Campsites Near Tri-Cities
You'll find private campsites available for rent in the mountains, on farms, in the desert, on lakes and rivers. Most will run you from $19 to $40 a night. Here are just a few secluded sites available in Washington and Oregon.
5 Awesome Winter Campgrounds in Eastern Washington Open All Year Round
Just because the days are getting shorter and the nights are getting colder, doesn't mean you have to put away the camping gear or the trailer. Surprisingly, there is a long list of state parks that allow camping through the winter months on a first come first serve basis.