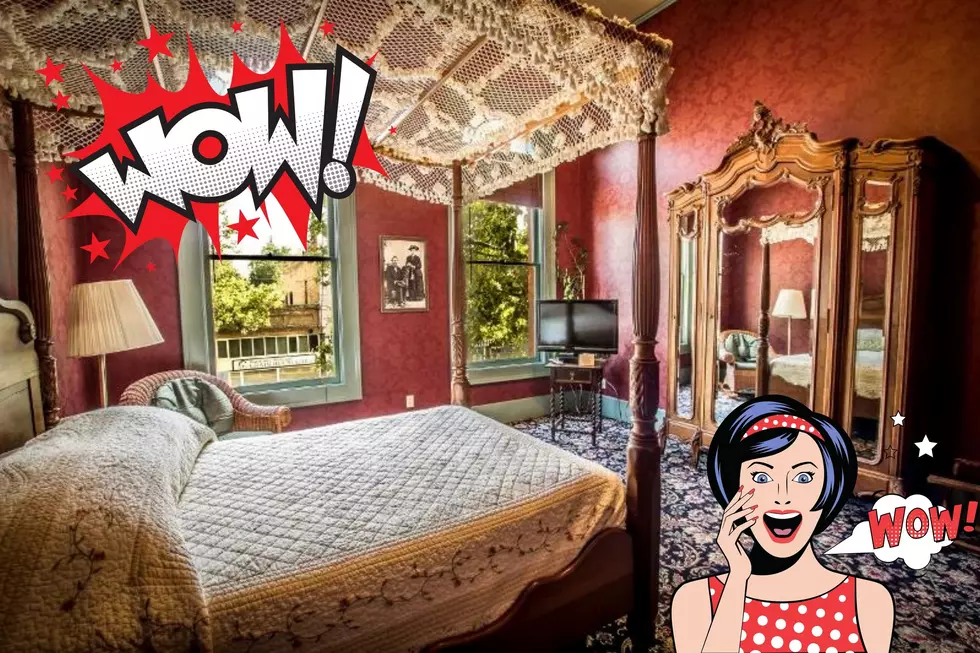 Middle of Nowhere Dayton Washington 5-Star Hotel Is Hidden Gem
canva.com/nick page
Dayton Washington Has An Amazing Victorian Hotel On Main Street
There's a hidden gem sitting in the middle of Washington State and it's gotta get added to your next road trip.

The Weinhard Hotel Was Built In The 1890s
A few years ago, my wife and I spent an anniversary weekend in Dayton Washington and our stay was spectacular thanks to an off-the-beaten-path hotel. It scores 5 stars on tripadvisor.com and still remains a hidden gem with a short drive from the Tri-Cities.
Dayton Washington has one of the best charming downtown areas in Washington State and the Weinhard Hotel is a destination location worth checking out.
Step Back In Time At The Weinhard Hotel In Dayton
We purchased a package for the weekend that included the former Patit Creek 5-star French Cuisine Restaurant and I don't think I've had a better steak. The Patit Creek owners have since retired but the Weinhard Hotel has a pretty amazing cafe that's taken its place and many other dining options.
Reviews are 5 out of 5 stars on tripadvisor.com out of 400 reviews which shows you that the Weihard Hotel is worth checking out.
Here's a description of the Weinhard Hotel from their website:
Step back in time to the elegant Victorian era by visiting the Weinhard Hotel, nestled in the heart of historic Dayton, Washington, at the base of the beautiful Blue Mountains. In the lobby, you will discover cozy seating nooks, the reservation desk, a grand piano, and the great staircase all in keeping with the 1890s building.
There is a lot to see in Dayton Washington and its close proximity to the Tri-Cities makes it the perfect getaway escape from the mundane.
10 Tri-Cities Restaurants Serving Specials on Mother's Day Sunday
Mother's Day is best celebrated out and about and meant to be enjoyed. Take your mom to any of these fine establishments in Tri-Cities to relax and treat you and yours to a delightful meal and maybe a magnificent mimosa, or "momosa" at some of these wonderful restaurants.
Washington State's Most Expensive Airbnb Is Breathtaking and Jaw-Dropping
Washington State's most expensive Airbnb offers up an amazing lake and breathtaking views that'll be worth the $3000 a night fee.