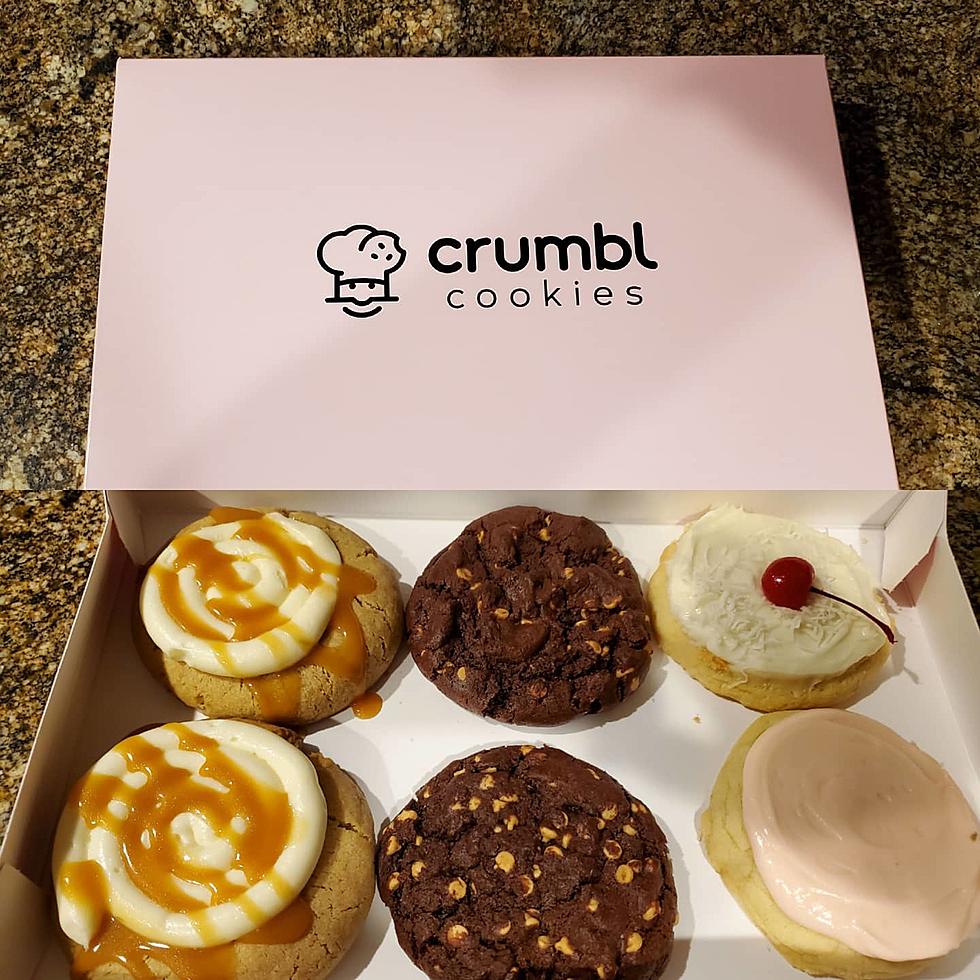 Crumbl Cookie Announces Upcoming 3rd Location In Pasco!
rik mikals
Have you been to Crumbl Cookie in Richland or Kennewick yet? My wife and I are hooked on their yummy creations and now a new location has officially been announced for Pasco.

The first location for Crumbl Cookie is in the Queensgate area in Vintner Square in Richland and they recently opened another location on Columbia Center Blvd. in Kennewick.
How Many Crumbl Cookie Locations Are In The Tri-Cities?
The grand opening for the Kennewick location was held this past weekend.
The popular cookie shop has now announced that they'll open another location in Pasco!
Where Will The New Location For Crumbl Cookie Be In Pasco?
The new Crumbl Cookie will be located out on Road 68 right next to Jimmy John's.
If you haven't tried Crumbl Cookie yet, Crumbl Cookie has an unusual cookie concept that might be worth checking out.
How Many Varieties Of Cookies Does Crumbl Have?
They have over 150 varieties of cookies and they rotate them weekly at the shop.
Here is how it works:
They rotate four specialty cookies a week while having access to over 150+ varieties of cookies.
They also have two cookies at all times on the menu, chocolate chips, and a chilled sugar cookie which they claim are world-famous.
Crumbl Cookie also features a variety of milk to wash the cookies down with.
I know that Crumbl Cookie has become quite popular in the Tri-Cities and now we'll soon have a third location to check out.
Speaking of sweet stuff, Halloween is right around the corner. As a kid, I loved when I would get full-sized candy bars and of course Reeses Peanut Butter cups. We've compiled a list of the most popular Halloween candies - Let's see if you agree or disagree with our list
SWEET: Here are the most popular Halloween candies
LOOK: 34 spooky dessert recipes for this Halloween