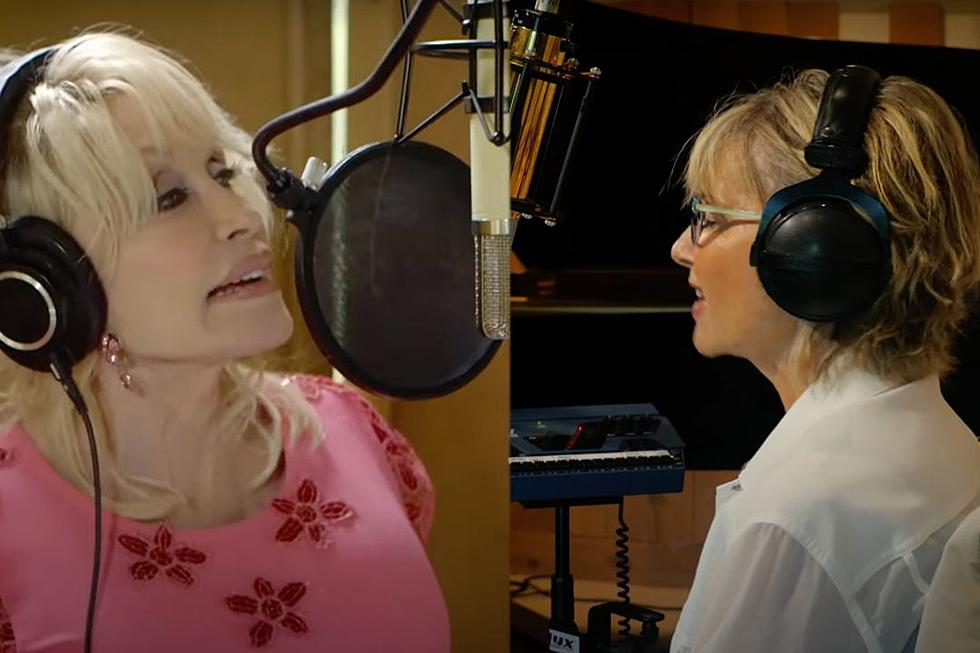 Will Olivia Newton-John + Dolly Parton Head Up the Video Countdown?
YouTube
Olivia Newton-John invited her longtime friend Dolly Parton to appear with her in what turned out to be the final video of her life. Have they got your vote this week in the Top 10 Video Countdown?
Newton-John and Parton teamed for a joint recording of Parton's classic "Jolene," which was one of Newton-John's favorite songs, and they captured in-studio footage for the video for the track.
The new video is up against new clips from Jon Pardi, Justin Moore, Tyler Rich and Jillian Cardarelli for votes this week.
There's been some movement in the Top 10 this week as Mickey Guyton debuts at No. 8 with her new video for "How You Love Someone." Blake Shelton returns to the Top 10 with "No Body," while Morgan Wallen's video for "Thought You Should Know" wraps up the Top 10 at No. 10 this time around.
Shelton's video ages out of consideration for the countdown after this week.
Which artist and video have your vote this week? If you want to keep the new year rolling with your favorite artists in the top slots, you've got to vote and keep on voting!
Good luck!
Due to an update, the voting poll looks different than it used to. When you vote now, you need to scroll up afterward to see the captcha. Once you verify yourself, your vote will be counted as usual. 
Note: Fans can vote for one video, once every hour until the poll closes next Friday at 12PM ET. The weekly Top 10 will be revealed immediately after the poll closes. Videos are retired after six months, when fans lose interest or when an artist releases a new video for a current single.
10

"Thought You Should Know"

Morgan Wallen

8

"How You Love Someone"

Mickey Guyton

6

"Midnight Crisis"

Jordan Davis and Danielle Bradbery

5

"Tennesee Orange"

Megan Moroney

4

"Brown Eyes Baby"

Keith Urban

3

"This House Ain't Big Enough"

Joey Green

2

"Hellraisers in Heaven"

The Lacs and Murphy Elmore

1

"Road Sweet Road"

Home Free