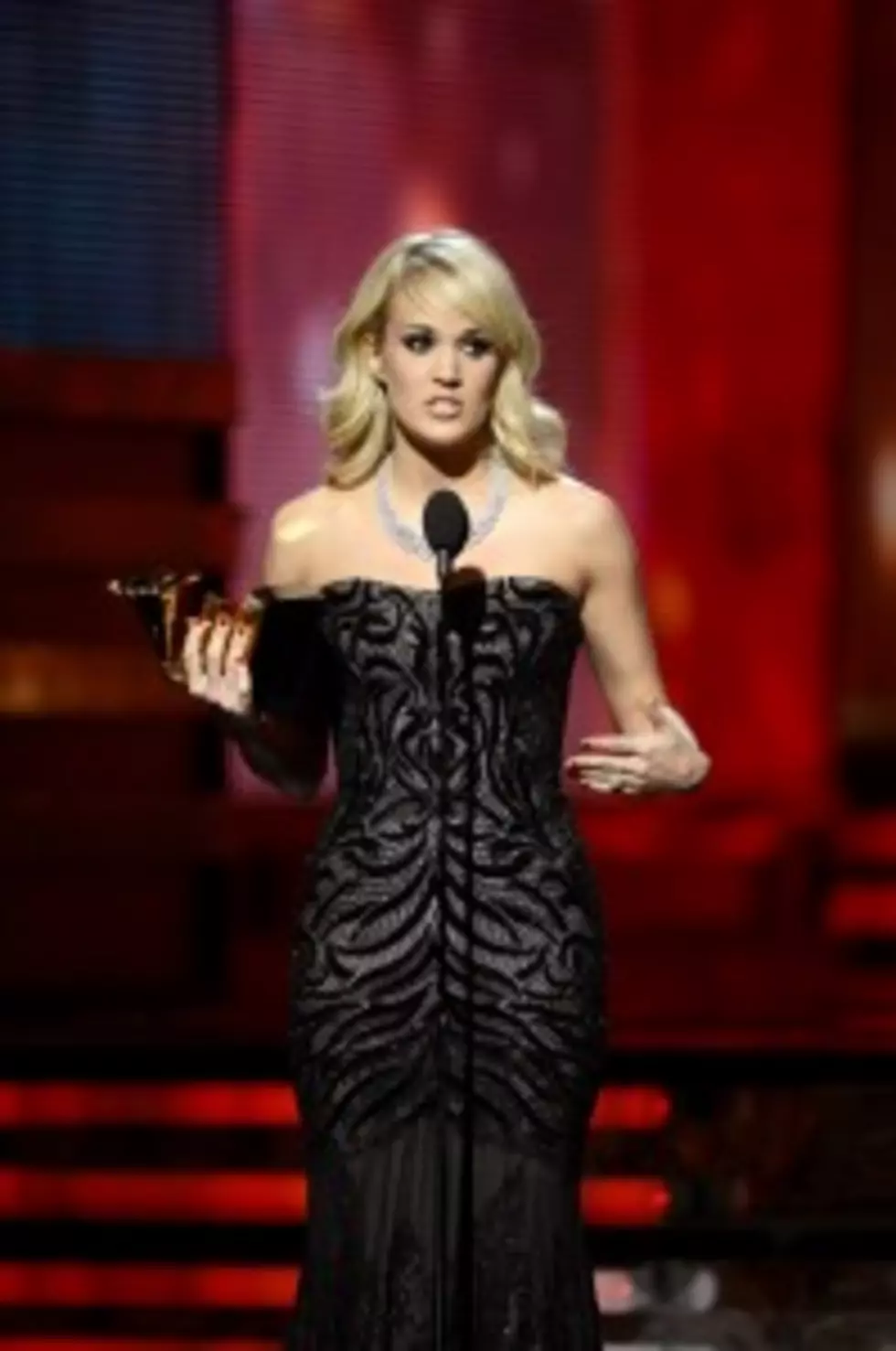 Carrie Underwood's $31 Million Dollar Necklace and Miranda Lambert Shows More than Expected at the Grammy's.

Kevork Djansezian/Staff
CARRIE UNDERWOOD totally brought it at last night's Grammys.  And by "it" I'm talking about a $31 million necklace that she wore on the red carpet . . . and during the show.  For those of you who care about such things:  It's an oval, pear, marquise and white diamond necklace . . . and it's 381 carats.  It was designed by some big shot Beverly Hills jeweler named Johnathon Arndt.
Carrie told E!, quote, "It's heavy on my soul.  I'm afraid someone is going to tackle me and steal it.  It's worth more than me."  Here's a few more pics. (People)
Some say MIRANDA LAMBERT probably showed a little more skin than she was supposed to.  None the less, she was stunning.  See more photos from the Huffington Post.