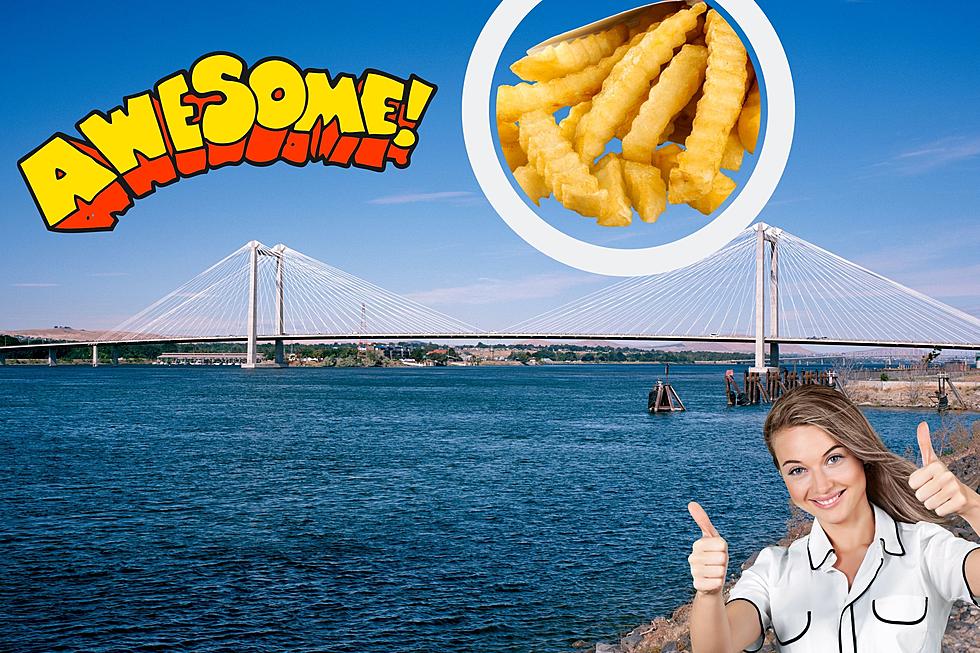 Where do You Go For The Best-French Fries In Tri-Cities? Take Our Poll…
Canva
One of the best topics to discuss or even write about is food. Of course, the best is to taste and share our favorites, right?
One of my favorite foods is french fries. From my childhood, I can remember having french fries with my meals. It was the one food that my parents could get me to eat. Of course, the best french-fries are at restaurants.
How many kinds of fries are there?
Too many!
We've got waffle and Belgian fries.
Standard-cut, steak fries, and curly fries, there are so many!
Don't forget about the crinkle-cut variety! My husband loves those!
So, we had to ask about the best fries in Tri-Cities. What restaurant serves the best? You'll be surprised! Which restaurant do YOU get the BEST French fries from?
10 Places Serving Fantastic French Fries in Tri-Cities
Most people enjoy a plate of fries with their hamburger or steak. French fries go with everything. And, MOST kids LOVE french fries! We took a poll and these are the 10 BEST places in Tri-Cities to enjoy a serving of hot, delicious french fries.
Do you agree? Why do we LOVE the french fries at McDonald's so much?
And...What about tater tots? Are you a fan?
I love tots anytime. I love the cheddar tots at Zip's. However, frozen tots aren't bad. Any brand is fine with me. I admit I buy them in bulk. There's nothing better to feast on while binge-watching my favorite Netflix shows. The only question is, "What dip do I choose?"
5 Restaurants Fitting For The Former Shari's Restaurant In Richland
The old Shari's location on George Washington Way in Richland has been sitting vacant for some time. They closed their doors after 40 years. What business would you like to see? We have a few ideas.
10 Best Chinese Restaurants in Tri-Cities, WA
We've done the research, see if you agree. Have you visited any of these restaurants? What's your favorite go-to dish? My friends love the egg rolls at Shang Hai in Kennewick. Have we left anyone out? Are these truly the BEST Chinese restaurants in our area?
10 Tri-Cities Infused Cocktails to Try
These drinks or cocktails are made with Tri-Cities love. Try them at your leisure and take note of which you prefer. Feel free to mix at your leisure being careful to imbibe responsibly.