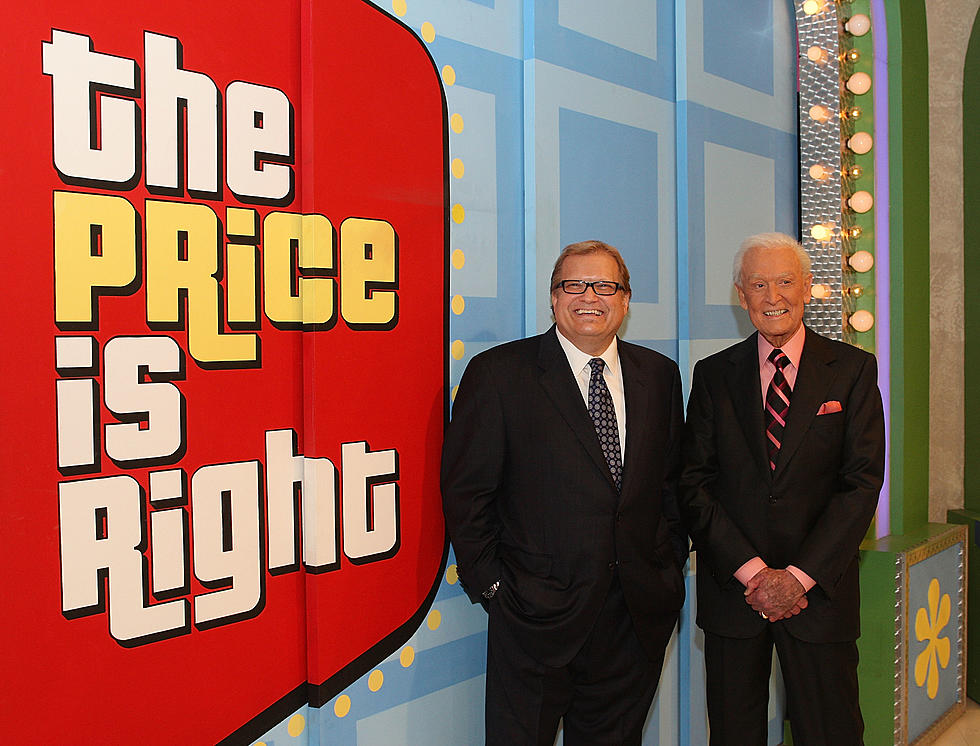 Beloved TV Game Show Host Hails from Washington State
Getty Images
I'm sure you remember a childhood of watching games shows and soaps when you were sick from school.
I think we all have that shared memory of watching the Price Is Right while chugging on 7-Up and eating saltines on the couch with the flu.
You might not realize that one of your favorite game show hosts is from Washington.
Drew Carey is the current host of the Price Is Right, having started hosting the popular game show back in 2007. Drew Carey is famous as a comedian and is the star of the sitcom The Drew Carey Show that ran from 1995 - 2004.
What Game Show Host Was Born In Washington?
I'm sure you already have figured out that Drew is from Cleveland because if you know anything about that show, the theme song is all about Cleveland so you know the host we are going to talk about can't be Carey.
Of course the game show host we going to be talking about is Bob Barker.
For a whole generation, Bob Barker is their ultimate game show host and he does have Washington state roots.
Bob Barker hosted the Price Is Right from 1972 until 2007. We all pretty much grew up with Bob over a 35-year tenure of hosting one of television's longest-running game shows.
Bob retired in 2007 but has made occasional appearances on the show since and one time appeared on the show in 2015 during an April Fool's Day episode.
Bob Barker's roots in Washington started from humble beginnings. Barker was born in Darrington, Washington in 1923 and just celebrated his 98th birthday.
Bob is known to be a big advocate for animals and getting your pets spayed or neutered and ended each of his shows with the tagline  "This is Bob Barker reminding you to help control the pet population — have your pets spayed or neutered."
You might remember one of his most famous scenes in the movie Happy Gilmore. Bob is an avid golfer so having him get frustrated with Adam Sandler's character is a cinematic classic.
Bob has had an illustrious career in show business and is now enjoying his well-deserved retirement but he did get his humble start right here in the state of Washington.
A-Z: Celebrities You Didn't Know Were From Washington
Who knew Washington state was home to so many celebrities? So many, in fact, that it was really hard to pick who made the list. There were so many athletes and musicians to choose from that we started to look in other directions. We did have one rule, however. There are no serial killers or career criminals on this list. I would like to thank
Jeff Deminski
from New Jersey for this wonderful idea.
Every Time Jeopardy! Asked a Question About Tri-Cities
The rich history of Tri-Cities, Washington has been a focus over the years on Jeopardy!
Maybe you were watching the show one night and caught one of the many times Tri-Cities was brought up by the legendary Alex Trebek. From Kennewick Man to Hanford, this is every time Jeopardy! asked a question about Tri-Cities.
TV Shows Filmed in Washington That Are Definitely Worth Your Time
Not everything has to be filmed in a Hollywood studio in Los Angeles. Plenty of movies have been filmed in Washington, with even more being set in Washington. But did you know that several great TV shows have had shots or entire series filmed in Washington?