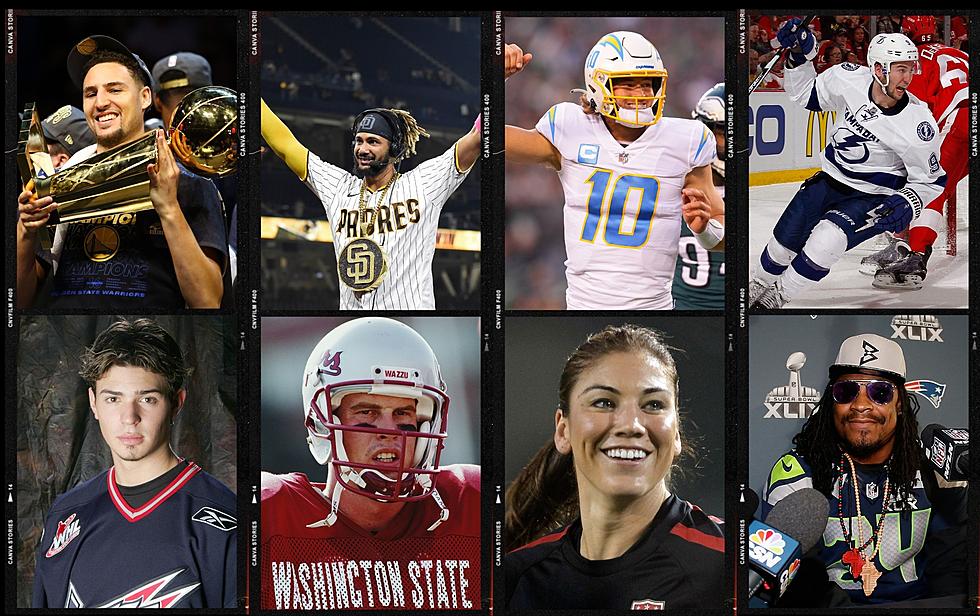 The 100 Greatest Sports Legends in Washington & Oregon History
Getty Images
The Pacific Northwest has a rich sports history.
With several professional teams and colleges in the northwest, the chances that a superstar athlete has called Washington or Oregon home are very strong. Several Hall of Famers in various leagues have ties to Washington and Oregon with many more on the way.
How many NFL players come from Oregon?
We've counted several NFL players that are from Oregon, including a Heisman winner, Rookie of the Year, Hall of Famer, and several Pro Bowlers. The University of Oregon has a rich pedigree for quarterbacks, while Chad Johnson, Steven Jackson, and Johnny Hekker were all Oregon State Beavers.
How many athletes come from Washington?
Washington has several successful athletes that were born here, lived here, went to college here, or played here professionally. With the Seahawks, Mariners, Kraken, Sounders, and formally the Supersonics, Washington's sports history is very rich. That's without even mentioning athletes that went to school at WSU, University of Washington, or Eastern Washington! Obvious names come to mind like Drew Bledsoe or Hope Solo, but not a lot of people remember that Klay Thompson was a Cougar at Washington State.
How many athletes are from the Pacific Northwest?
This article took months of work, but I've narrowed and even expanded my list to just over 100 athletes that are from either Washington or Oregon and sometimes both. Just keep in mind, this article can always grow so don't be afraid to share your thoughts on our app.
The 100 Greatest Sports Legends in Washington & Oregon History
Whether they were born here, grew up here, went to college here, or played professionally here, these are the athletes you can't forget if you're from the Pacific Northwest.