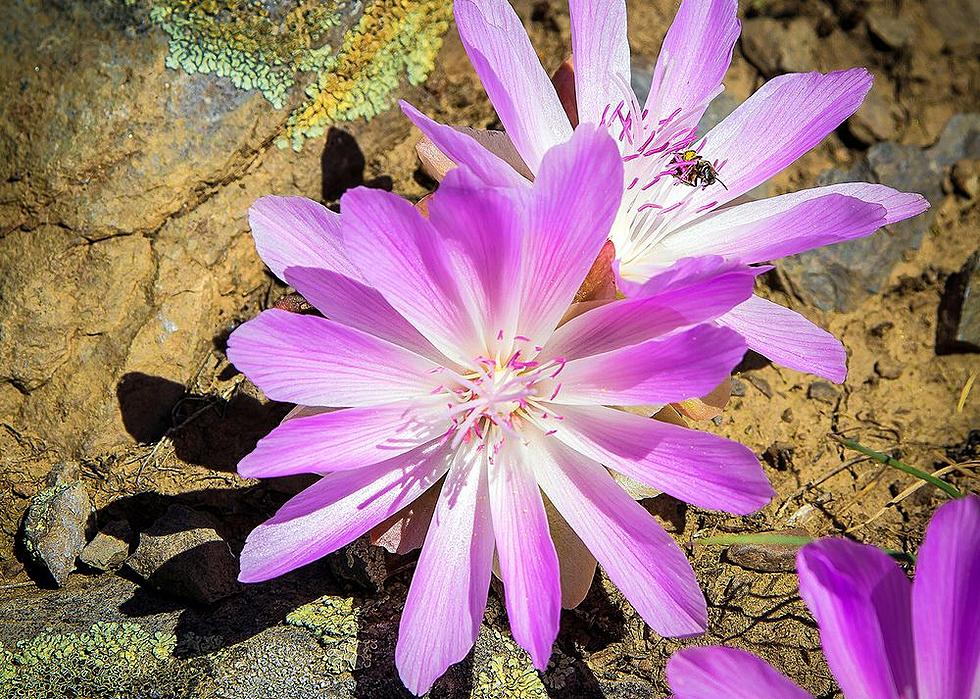 Richland's "Art in The Park" Returns July 23rd-24th…
Merle Ann Loman
Great news for art lovers...the Art in the Park event will happen the weekend before the last in July! This year marks the 70th anniversary of the fundraiser established by the Richland Allied Arts Association. Due to the pandemic, last year's event was canceled.
Artist applications are currently being accepted for this year's affair to be held on July 23rd and 24th.
Art in the Park is a two-day festival that's estimated to have an attendance of 30,000 or more. You can expect to see all variations of art. If you're an artist in any of the following categories, this is YOUR stage.
CATEGORIES
Artists may apply in two of the following categories, and Allied Arts Association reserves the right to determine if submitted applications qualify for acceptance and fit into any of the following categories.

Clay - Functional or non-functional. Hand thrown. No ceramics finished from greenware or molds allowed.

Fiber - Original design and handmade weaving, basket & wheat weaving, clothing, hats, quilting, hand painted or tie dyed materials (no stenciling), woven wall hangings, etc.

Gourmet Food - Jams, jellies, pickles, oils, vinegars, non-perishable foods. Must be made by vendor and not a 3rd party. Must have proper permits and licenses required by the State of Washington and the Benton Franklin County Health Department.

Hard Sculpture - Sculpture or creation with any hard material, metal, glass, leather, wax, candles, miniatures (wood, clay, or dough), stained glass, etc.

Jewelry - Silver or gold, porcelain, paper, semi-precious, beads, plastic, clay, etc. No commercial casts.

Assorted Media - Porcelain dolls, flower arrangements (silk, paper, dried, or freeze dried), calligraphy, soap, stamps, or any other media that does not fit into another category. Does not include media combined from other categories.

Music - All music must be composed, copyrighted and completed by the applying artist, and all tapes, CD's, etc. must be recorded by the artist under his/her personal label and distributed and controlled by the artist. No commercial agent/distributed music allowed. CD's should be enclosed with application and with photo of display.

Two-Dimensional - Oil, watercolor, acrylic, pencil, charcoal, pen & ink, crayon, pastel, collage, or any combination used on canvas, paper, etc. Prints of original works by the artist must be commissioned by said artist, and sold only by the creating artist, original works must be offered; prints only are not allowed.

Photography - Any photography or combination with photography.

Soft Sculpture - Original design and completely handmade stuffed animals, soft dolls, scarves, windsocks, kites, lampshades, and other items created from soft material.

Decorative Wood - Tole, painted, decorated, rough wood, toys, country signs, etc.

Fine Wood - Furniture, marquetry, intarsia, kitchen items, etc. Wood or combination with wood that uses grain, oiled or stained.
Applications will be accepted through June 5th.
A great way to catch ALL the creativity is to volunteer!
See ya July 23rd & 24th for Art in the Park at Howard Amon Park!
LOOK: Here are the best small towns to live in across America
In Pictures: What Education Looks Like Around the World During a Pandemic