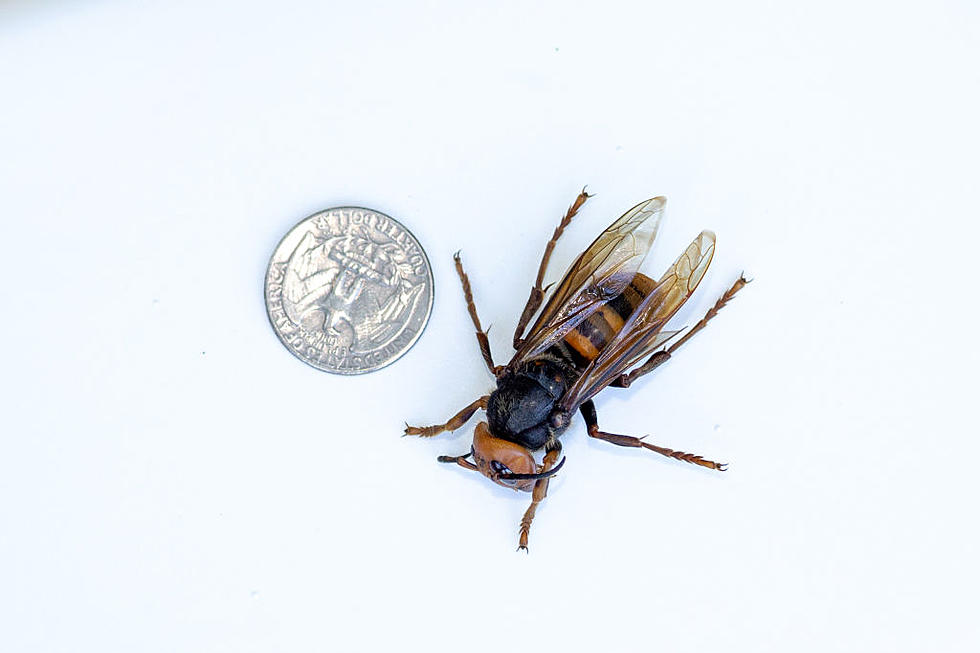 Ag News: 2021's First Asian Giant Hornet In PNW
Getty Images
**Entomologists from the Washington State Department of Agriculture and the USDA have confirmed the first 2021 report of an Asian giant hornet … this time in Snohomish County, outside of Canada or Whatcom County.
A Marysville resident found the deceased, dried out critter and submitted the report June 4th. The male hornet was confirmed on June 11th and appears to be unrelated to the Whatcom County or Canadian Asian giant hornet discoveries.
New males usually don't emerge until at least mid July so this is likely left over from last year.
**Despite disruptions caused by the pandemic, trade disputes and port slowdowns, sales of California almonds have reached record levels.
The Almond Board of California reports annual sales establishing new highs with two months remaining in the crop's marketing year.
The board attributes the increase to people's interest in plant proteins and the almond's versatility in a range of products and cuisines.
**It appears that environmentally focused sustainability efforts continue to evolve for produce operators, as reduction in plastics and recyclability in packaging have grown in importance over the past five years, and the
urgency to counteract climate change has also increased.
In a recent survey by www.thepacker.con, respondents said their commitment to the work for the environment hasn't changed, but the FOCUS has shifted for some of their efforts.
www.thepacker.com/news/sustainability/commitment-steady-focus-shifts-environmental-efforts?mkt