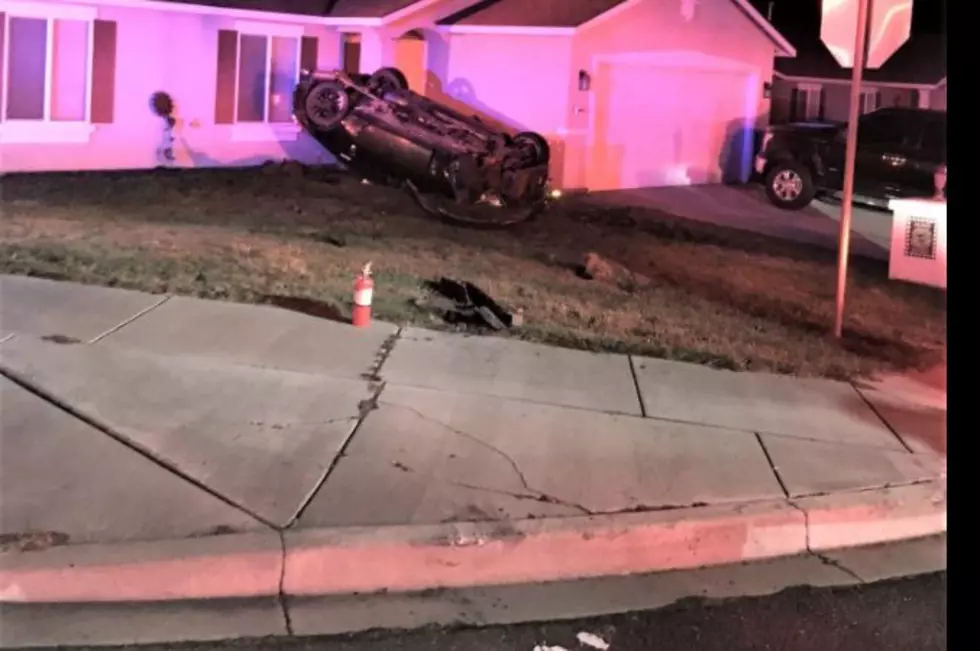 After New WA 'Police Laws,' People Don't Stop for Cops, say Officials
Suspects, like this one in Pasco last year who was drift-racing-speeding, ignore cops and drive unsafely (PPD)
New data released by the Washington State Patrol as well as other law enforcement agencies shows drivers are increasingly ignoring officers attempts to pull them over for infractions and/or other issues.
WSP and others say drive-offs are rising rapidly
Because the state legislature passed a series of "police reform"  (anti-law enforcement) bills last year that went into effect in July, now we are seeing dozens, of not hundreds of speeders, unsafe drivers and suspects simply rocket away from officers who cannot chase them.
The WSP has released information showing between January and mid-May of this year, at least 900 such incidents have occurred. According to NW News Network and the WSP, this is data that previously was not tracked-it really didn't need to be.
But following the passage of these Gov. Inslee desired bills, WSP, County Deputies and City Police Chiefs are seeing a skyrocketing jump in motorists who ignore the flashing lights or commands to pull over.
   According to Northwest News Network, one dashcam video from the WSP shows a trooper trying to pull over a speeding, reckless driving BMW in Olympia last month. The errant driver speeds up when the Officer hits the lights and pursues. The car nearly hits several others, and the Trooper is forced to break off the pursuit because of the new laws.
Whether it's Lakewood in Pierce County or here in Benton and Franklin, officers are seeing at least one, if not several "speed-aways" each day. We've seen several dozen such incidents in Tri-Cities since the beginning of the year.
Several of them were known felony suspects, but the local officers had to wait until another time to apprehend them.
  The Democrat who pushed through the no pursuit bill doesn't believe in them.
The Democratic legislator who was behind HB 1054, House Rep Jesse Johnson, told TVW in March : "I just do not believe pursuits in a 21st century policing system are needed,"
Some half-hearted attempts were made to adjust this bill in 2022, but they died in the State Senate. But this bill just doesn't apply to traffic situations.  An officer cannot pursue a vehicle that might or likely has a deadly murder, assault, rape, or robbery suspect driving unless they actually "know" they committed said crime.
So, until these laws are rolled back, people will continue to speed away from Officers in growing numbers and make us less safe on the roads.
25 True Crime Locations: What Do They Look Like Today?
Below, find out where 25 of the most infamous crimes in history took place — and what the locations are used for today. (If they've been left standing.)