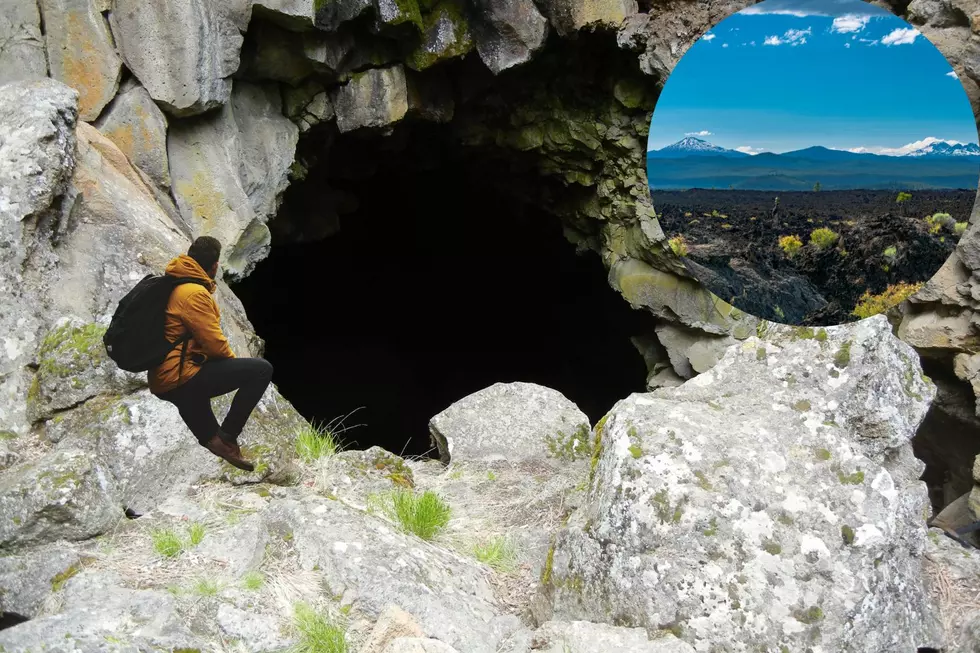 A Hiker's Dream: Oregon's 'Sleeping Giant' Volcano and Lava River Cave
Photo: Canva-Getty
The Newberry National Volcanic Monument sits in the Deschutes National Forest near Bend in central Oregon. The park covers over 54,000 acres and includes vast old lava flows, lakes, the 1.5-mile Lava River Cave (that you can hike), and an active volcano, "Newberry Crater". The crater is currently seismically and geothermally active and if you decide to make the trip, you will see hundreds of cinder cones, vents, miles of basalt flows, and amazing wildlife.
The Newberry Volcano is Known as Oregon's 'Sleeping Giant'
Newberry Volcano was formed into its current state over the course of hundreds of thousands of years with many eruptions. The last eruption occurred 1300 years ago and scientists believe the crater is due to awaken at any time. It is the largest volcano in the Cascades volcanic arc and includes two massive lakes which are fed by hot springs beneath the caldera (a large volcanic depression). The lava flow from 1300 years ago is easily identified as it is mostly black and barren.
Hiking in the Newberry National Volcanic Monument
The park is open on limited days beginning in May and opens 7 days a week starting in June. Take a day trip or plan to stay a few days - there are 54,000 acres to explore. To make reservations and learn more about hiking the lava lands and the Lava River Cave (1.5 miles long) visit the U.S. Forest Service Newberry National Monument webpage.
Oregon's Lava River Cave is awe-inspiring (below).
Some trails are paved and suitable for all ages and hiking levels.
5 Amazing Private Campsites Near Tri-Cities
You'll find private campsites available for rent in the mountains, on farms, in the desert, on lakes and rivers. Most will run you from $19 to $40 a night. Here are just a few secluded sites available in Washington and Oregon.
These Magical Treehouses in Washington Are the Perfect Romantic Getaway
If you're looking to unplug and get away from it all, these beautiful treehouses near Seattle will do the trick. These are just a few of the treehouses you can book at
Treehouse Point