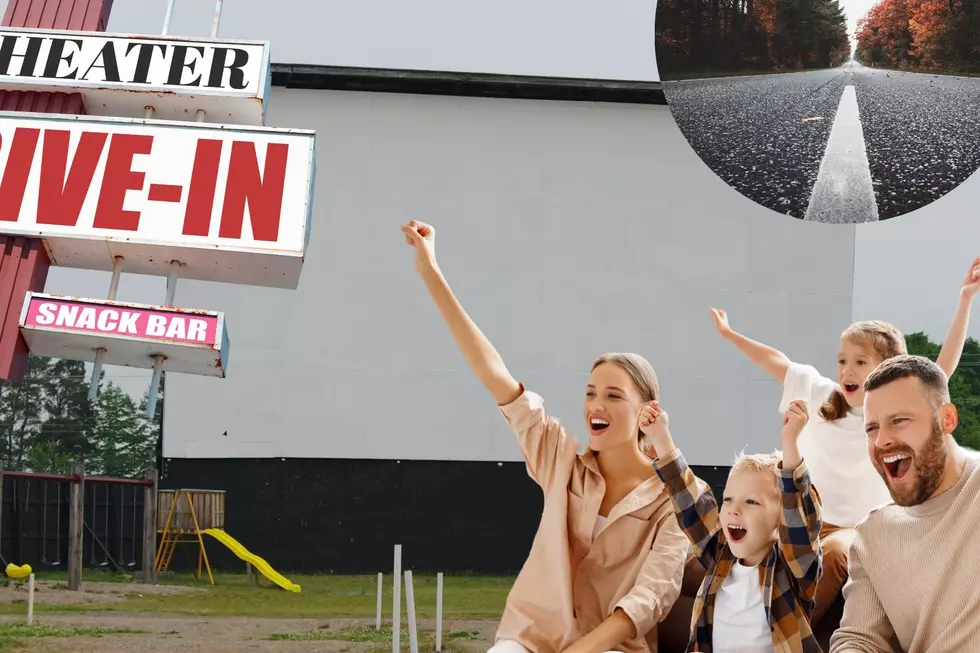 5 Drive-In Theaters in Washington State to Revive Your Childhood
Canva-Getty
Growing up, one of my favorite things to do was go to the local drive-in theater with my family just off the Sprague exit in Spokane. My family was kinda poor, so going to a movie was a special experience. We would buy snacks at the store on the way because they were "expensive" and get there early to make sure we got a great spot. Getting there early was fun if you were a kid because you got to play with other kids while waiting for the movie to start. That theater actually had a playground on the side for kids before or in-between movies. Some of my best childhood memories were from there. Those were the days!
Eventually that  drive-in theater closed down, just like most in the state. However, there are a few still operational if you want to go and relive your childhood. Just don't sneak in snacks like we used to, because concessions is how these theaters stay in business.
Auto Vue Drive-In Theater is located north of Spokane, exactly 4 miles north of Colville Washington. This theater has been open since 1953. Open Fri-Sun nights with tickets costing $7 for adults and $3 for children 11 and under. Located at 444 Auto View Rd in Colville Washington. They also sometimes have nights with deals by the carload.
Blue Fox Drive-in Theater in located in northern Washington State near Oak Harbor. They are open every day except Tuesday and Wednesday for maintenance. The movies start at dusk with general admission just $6.50 for people 11 and older and children 10 and under are just $1.00 if you use cash. Tickets cost $.50 more if you use a card to pay, so make sure to bring cash to save money. They not only have movies, but also have a go-cart track and an arcade that is open until dusk if you want to get there early.
Wheel-In-Motor Drive-In Theater located in Port Townsend, Washington is unique because the theater is completely surrounded by trees. This theater gives a very unique experience and was voted "#1 in the West" by Sunset Magazine. You can also listen to the movies in your car with Dolby Digital Stereo broadcasts with your FM radio. Just make sure your battery doesn't go dead. General admission is $10, with seniors and children under 11 cost $8, and children 5 and under are free!
Skyline Drive-In Theater is located in Shelby, right in the middle of the Washington peninsula. It was established in 1964 and plays two movies nightly at dusk. Gates open at 8pm if you want to get a great location. Tickets are $8 for 12 and up, $3 for ages 6-11, and ages 5 and under are free. The sound is broadcast in Fm, but if you do not have a radio in your car you can rent one in the snack bar.
Rodeo Drive-In Theater is located on state highway 3 in Bremerton near the Bremerton airport. It was established in 1949 as part of a drive-in national chain. This theater has 3 screens, holds over 1,000 cars, and is easily the largest drive-in theater in Washington State. They feature two movies on each of there 3 screens every day of the week. Tickets are $12 for age 13 and up, Kids 6-12 & seniors are $7, with kids 5 and under free.
Every Movie Theater Candy, Ranked From Worst to Best
You Need to See Inside Spokane Mansion With Colossal Movie Theater
This Spokane mansion is the home of luxurious dreams and comes equipped with a full movie theater, elevator, offices straight from a Martin Scorsese movie, and lots and lots of space. Sitting on eight acres, the home is over 12,000 square feet and has five bedrooms and nine bathrooms.