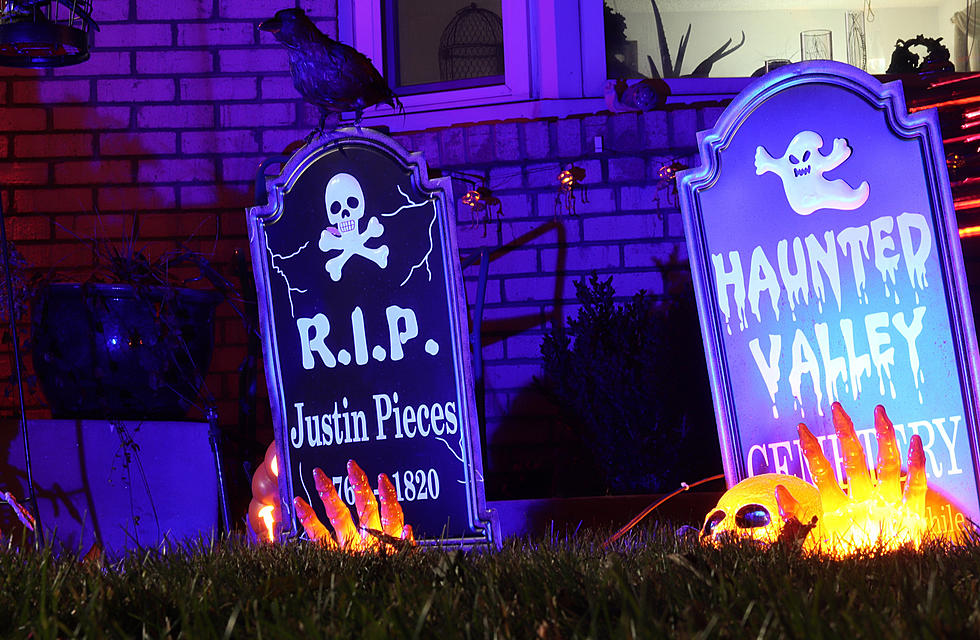 20 Awesome Tri-Cities Halloween-Themed Homes To Check Out
Matt Young
My wife and I had a fun Saturday night driving around the Tri-Cities looking at all the decorations.

I snapped a bunch of pictures from our little tour and managed to come across 20 Halloween-Themed homes we think you'd enjoy checking out.
Where Can I Find Halloween Decorated Houses In The Tri-Cities?
We have so many great decorated homes and we couldn't get to them all so we tried our best to spotlight the best of the best that we saw.
Is There An Interactive Map That Shows Halloween Decorations In the Tri-Cities? 
There is an amazing interactive map that's been created with all of our local decorated houses that you can go check out for the Tri-Cities. You'll find some amazing decorated homes around the Tri-Cities with this Google interactive map.
My wife and I drove around the Tri-Cities Saturday night and followed the map for a pretty awesome experience.
We discovered homes decorated from West Richland to Pasco, and Kennewick to Richland. I know that Halloween is this weekend and I'm sure some homes aren't even done yet.
We Found 20 Halloween Decorated Houses In The Tri-Cities Worth Checking Out
Take a look at the gallery below of some of the places we took photos of and also use the above google map to do your own Halloween tour.
20 Awesome Tri-Cities Halloween-Themed Homes To Check Out!
Check out 20 amazing Tri-Cities homes that are all decked out for Halloween! We've got homes featured from Kennewick to West Richland and all over!
There's the 20 we picked for you. It was a task to gather the photos and all the addresses so we are hoping they all match up.
If you can't get put on Halloween, why not enjoy the above gallery spotlighting 20 homes in the Tri-Cities all decked out in their Halloween decorations?
SWEET: Here are the most popular Halloween candies
LOOK: 34 spooky dessert recipes for this Halloween