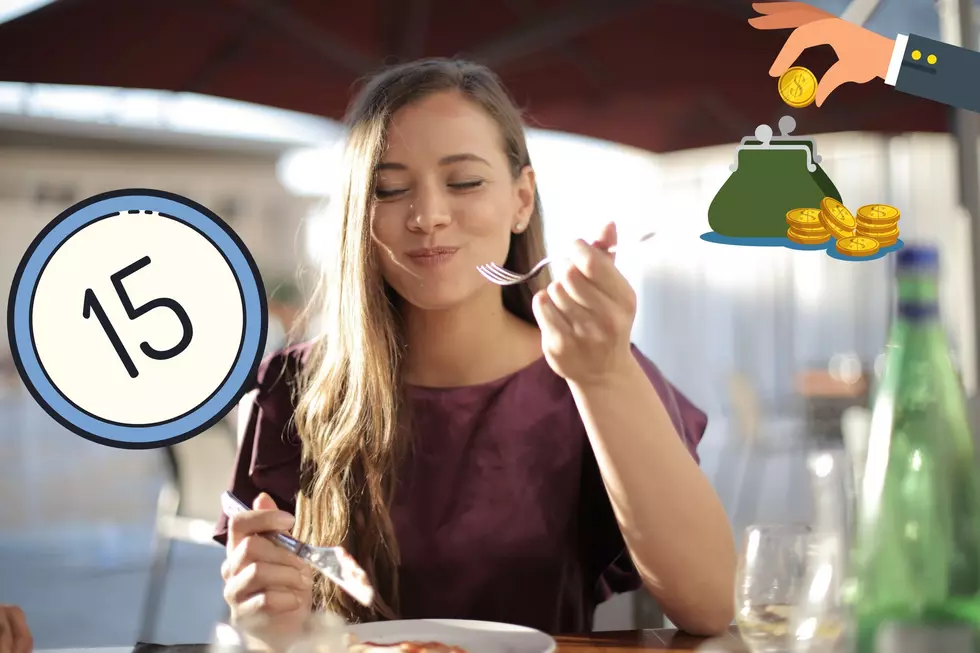 15 Surprisingly Budget Friendly Places To Grab Lunch In The Tri-Cities
canva
Hungry? Here Are 15 Budget-Friendly Places To Grab Lunch In Tri-Cities Washington
Prices are going up and up and finding an inexpensive lunch in Tri-Cities can be one tall order.

Where's An Inexpensive Place To Grab Lunch In The Tri-Cities?
Luckily, we've got Facebook and social media where we can ask the questions on where is the most inexpensive places to get lunch in the Tri-Cities and we immediately get some great responses
We went searching for the least expensive places to grab a bite to eat in the Tri-Cities and this is what you told us.
We also wanted to isolate the "chain" restaurants whenever possible. It's not that we don't love our Taco Bells and McDonalds but we thought spotlighting some local places that serve great inexpensive food might be more appropriate.
One of the things that we did with our list is provide you with links to our top 15. All you have to do is click on the picture and you'll be instantly transported to the Facebook pages of these restaurants.
I will say we do have one tongue-in-cheek entry and we'll see if you can spot it. I'll give you a hint, you can normally get a hot dog and a soda for $1.50 from them.
Hungry? Here Are 15 Budget-Friendly Places To Grab Lunch In Tri-Cities Washington
Hungry and want to save a few bucks? Here are 15 budget-friendly places to grab lunch in Tri-Cities Washington
There are a lot of great places to get an inexpensive lunch here in the Tri-Cities, that was just 15 of the ones we think you should check out. You can also add to our list if you'd like through our app and our app chat feature.
bon appetit!
10 Tri-Cities Dive Bars That Serve Up Mouth-Watering Delicious Food
Here are our picks for some of the best places to get the tastiest bar food grub in the Tri-Cities. I look at the word "dive" bar and don't think of it as a negative. I've found some of the best food in the unlikeliest of places. Here are 10 bars in the Tri-Cities that serve up some great food.
12 Healthy Food Tri-Cities Restaurants That Also Taste Great
Healthy eating can be done at these 12 Tri-Cities restaurants and still taste great!