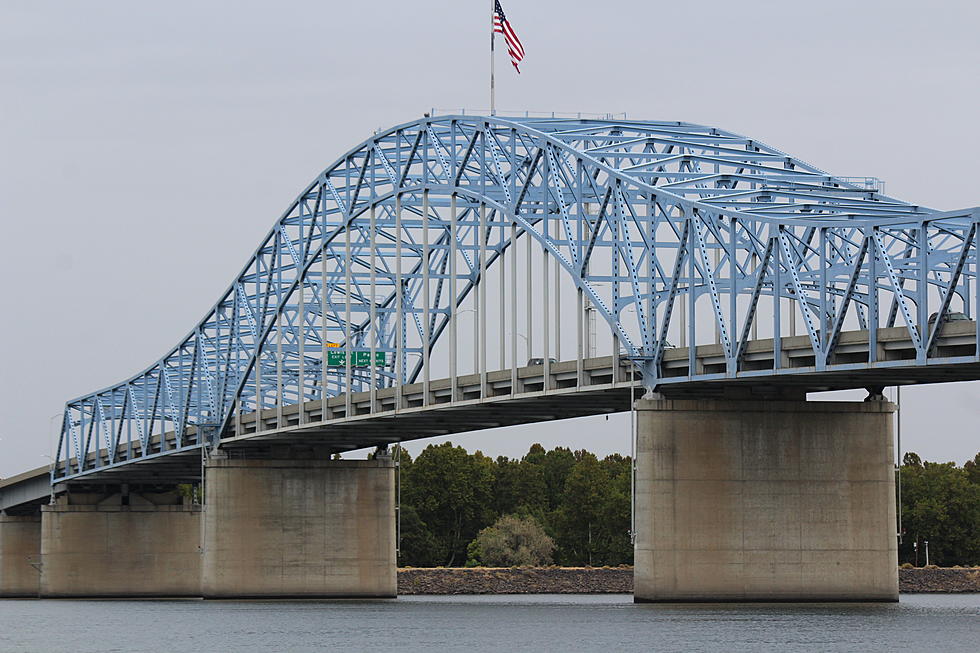 10 Things You Probably Didn't Know About the Blue Bridge
Jazmine Haney
We travel over the Blue Bridge without even thinking, unless we complain about the traffic.
 But there's a lot of history behind the bridge that handles hundreds of thousands of vehicles every week.
1-WHAT'S THE HISTORY OF THE BLUE BRIDGE?
It began in 1949 when 14 leaders from our area communities (according to historylink.org) got together and met with then WA State Governor Arthur Langlie in the capitol in Olympia.
They told him the old 'green bridge' (which was next to the current Cable Bridge) was not capable of handling  the more than 10,000 vehicles each day that passed over it. The formal name of that bridge, which is now gone, was the Benton-Franklin Inter-County Bridge. The lanes were only 19 feet wide, very narrow. To see images of the green bridge, click here.
2-THE BLUE BRIDGE WAS ORIGINALLY GOING TO BE A TOLLBRIDGE
Richland Council and Chamber officials suggested it be a tollbridge to help defray the cost. However, officials were able to get Federal Funding in 1951 to pay for it.
3-HOW MUCH CONCRETE IS IN EACH OF THE SUPPORT PIERS?   There's enough cement holding up the Blue Bridge to cover an entire city block just using the cement in each pier. And, there's 885K lbs of rebar in each one!
4-WHEN DID IT START TO BE BUILT?   
Construction on the bridge formally started Sept. 19th, 1951.
5-WHEN WAS IT FINISHED AND DEDICATED?  The bridge was formally dedicated and opened to traffic July 30, 1954.  Here's an old image from the US Geological Service.
6-HOW MUCH DID IT COST TO BUILD? Seems remarkable in today's money, but the total cost of the bridge was just over $7 million dollars. Paltry, compared to today's projects.
7-WHY WAS IT PAINTED GREEN INITIALLY?  Because Washington was the Evergreen State, it was sprayed with a drab almost olive color of green, which it held onto until the 1980's when it was painted blue.
8-WHAT WAS THE ORIGINAL NAME OF THE BRIDGE?  In 1967, a radio contest in the Tri-Cities ended up with the winning entry Pioneer Memorial Bridge, but most people called it the Green Bridge...that stuck. Then when it was repainted blue with white and grey, that 'stuck' even more. The Blue Bridge.
9-IT WAS NAMED TO THE NATIONAL REGISTER OF HISTORIC PLACES IN THE US IN 2002.  Partly because of its striking structure and history, of opening up growth in our region, it's now historic.
10-WAS ANYONE KILLED DURING ITS CONSTRUCTION?  Unlike some massive construction projects, no one was killed or seriously hurt during the arduous task of building the bridge.
See the Must-Drive Roads in Every State