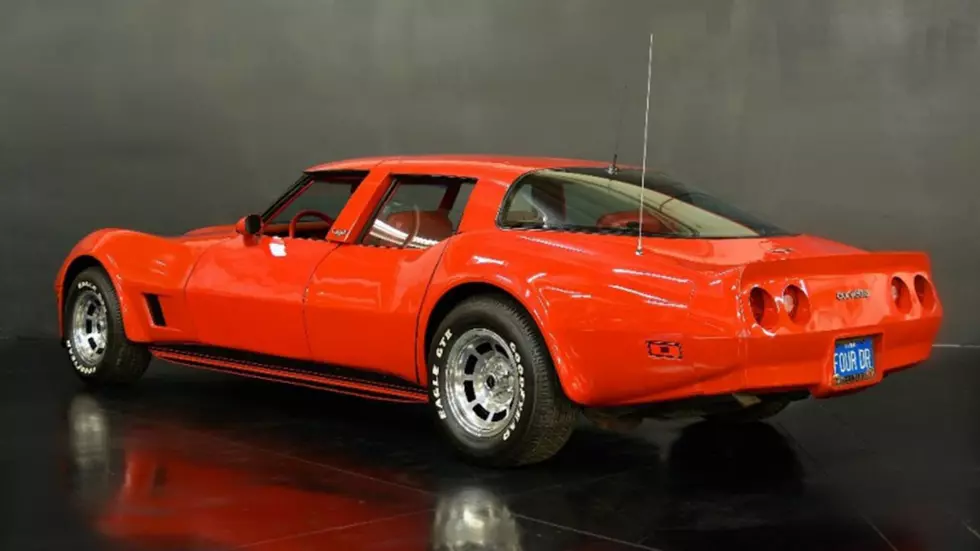 How Much Would You Pay for a Rare Four Door Chevrolet Corvette?
NBS Auto Showroom
Forty years ago, Chevrolet commissioned a four-door version of the third-generation Corvette. Why should just two people experience the thrill of a Corvette ride, am I right?
Six of the cars were built by California Custom Coach in Pasadena to test the market, each requiring two donor cars for a build that preserved the stock front and rear ends while creating a four-seat passenger compartment under double-T-top roof.
The plan was to sell a factory-backed model called the Corvette America at a rate of 40 each year, but a projected $35,000 price tag at a time when the Corvette started at $13,000 doomed the car and just one prototype and five customer cars were built by California Custom Coach, each specifically tailored to the needs of the customer, before the project was shelved.
One of the two that are known to still exist is currently up for sale at a car dealer in Milpitas, Calif., for $102,526. BarnFinds.com reports that it was previously listed on Craigslist last October for $119,650 and for $275,000 in 2017.
The seller is NBS Auto Showroom: Up for sale is a 1980 factory original 4 door Chevrolet Corvette, only 6 of these beauties were built one being a prototype and 3 others were either totaled or crashed here are only 2 left in existence. Featured in Road and Track magazine. This 350 cubic-inch V8 Corvette is numbers matching from the carburetor right down to the suspension. There are only 20k original miles. The car it was mainly driven to car shows. Don't miss your chance to own a piece of history.
More here, including the only other one that works, and that one is not for sale.
If Chevrolet ever decides to build a four-door Corvette again, their design engineers will have to find a different way to do it. The all-new 2020 model features a mid-engine design that would scuttle any dream of a reboot.