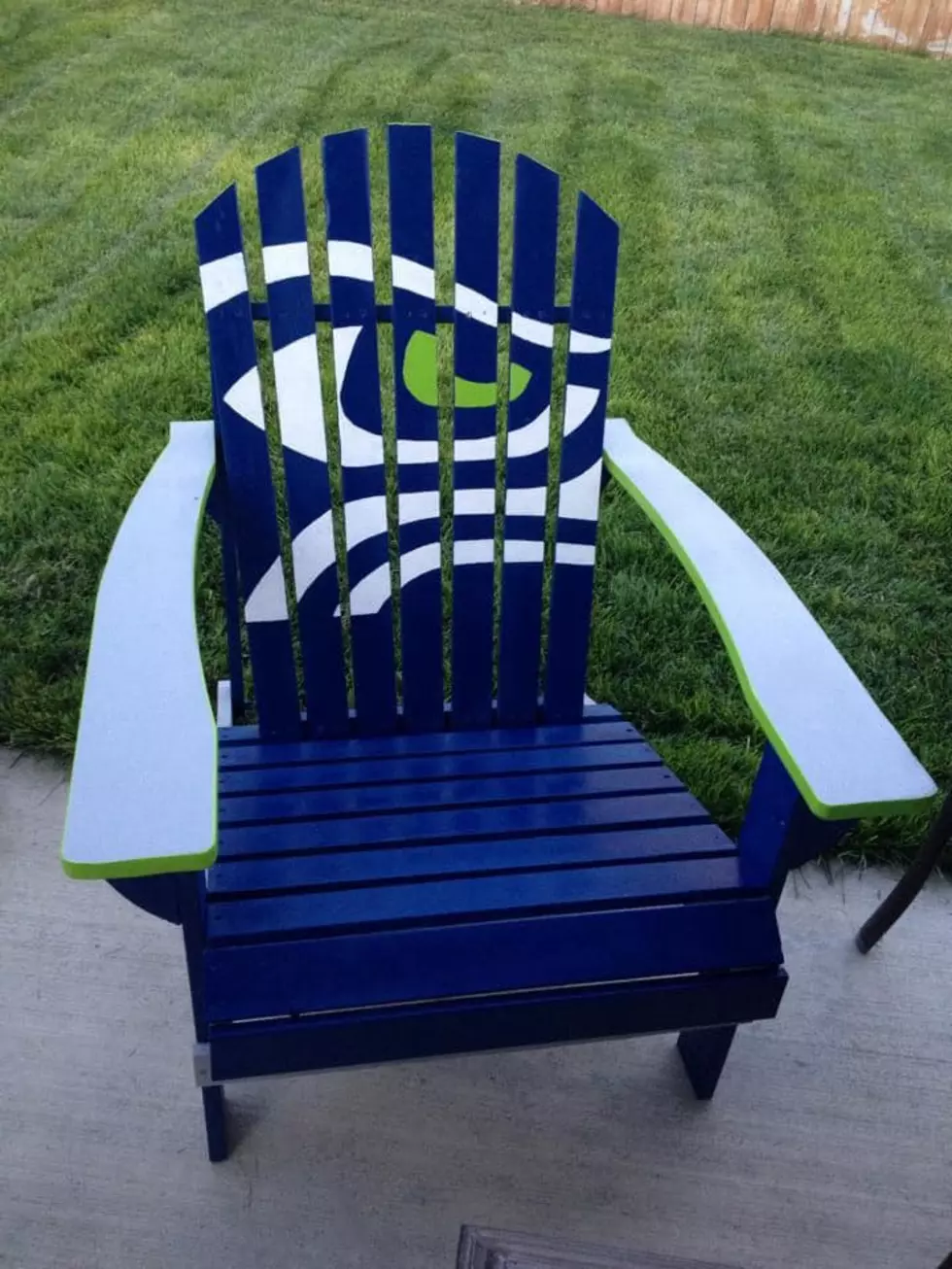 Have You Seen This Stolen Custom Made Seattle Seahawks Chair?
Krista Griffin Archibald
Krista Griffin Archibald, posted to her Facebook page about a very special Seahawks custom made chair she had swiped from her patio this past Friday in South Richland. She says:
STOLEN: Apparently I do live in the hood! A porch pirate stole my chair off my front patio! I know it's just a chair but a good friend custom made it for me as a gift several years back and it has sentimental value! Should you see or hear of someone acquiring a chair like this, it belongs to ME! I would like it returned.....
As of this writing, the post has been shared over a thousand times. The chair has been missing for three days now, and the post encourages her friends and family to spread the word and to let her know if they see or hear anything.
According to an interview with KEPR Action News, she says the chair was custom made for her by her friend several years ago and has sentimental value. She's relatively new in her South Richland neighborhood and did not have security cameras installed at her place. Moreover, the chair could not be seen from the street which led Krista to conclude the alleged culprit may have been casing her home which increases her level of anxiety.
She is thankful so many people are helping by sharing her story and wishing her well.
If you have any additional information please contact the Richland Police Department.