10 Classic Country Songs That NEVER Made It to No. 1 [VIDEOS]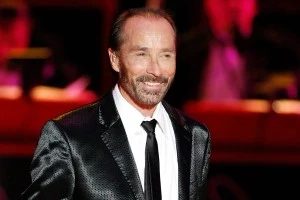 CMT.com put together a list of some of the GREATEST country songs . . . that NEVER made it to Number One. They chose 10 . . . and some are a total surprise . . . especially when you consider "Achy Breaky Heart" was #1 for a billion weeks.
Here they are, in no particular order.
"Crazy", Patsy Cline . . . peaked at #2 in 1961. (–This IS the greatest country song of all time . . . AND it was written by Willie Nelson.)
"God Bless The USA", Lee Greenwood . . . made it to #7 in 1984. (–Honoring the good ole U.S. of A. at pre-game ceremonies for close to 30 years.)

Lee Greenwood God bless the USA 1984 by
"Amarillo By Morning", George Strait . . . hit # 4 in 1983. (–Just a flat-out terrific country song. Fiddles, cowboys . . . Texas.)
"Blue", LeAnn Rimes . . . peaked at #10 in 1996. (–Wow, I would have sworn this topped the country charts. I need to stop swearing.)
"Family Tradition", Hank Williams Jr. . . hit Number Four in 1979. (–What? This was NEVER #1? Well, it is in every damn country bar I get kicked out of.)
"Go Rest High On That Mountain", Vince Gill . . . reached #14 in 1995. (–Not one of my favorites . . . but it features Patty Loveless and Ricky Skaggs, so what do I know.)
"Independence Day", Martina McBride . . . made it to #12 in 1994. (–Anthemic, powerful . . . and the best set of pipes in country. Girl power!)
"Coat Of Many Colors", Dolly Parton . . . reached #4 in 1971. (–Dolly calls it her favorite. Your mom probably likes it too.)
"Love Can Build a Bridge", The Judds . . . peaked at Number Five in 1991. (–Co-written by Naomi Judd . . . and chosen as 1995's official "Comic Relief" single.)
"Delta Dawn", Tanya Tucker . . . made it to #6 in 1972. (–I don't think this should be on CMT's list . . . mostly because it was a HUGE hit for the great Helen Reddy.)
(–You can read all of the CMT.com descriptions, here.)